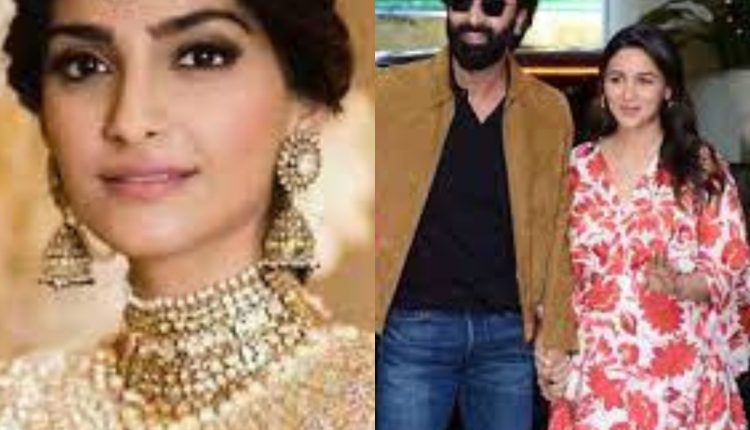 Bollywood News : Sonam Kapoor's Cryptic Response to Rana Daggubati's Comments; Alia Bhatt and Ranbir Kapoor's Relationship Dynamics Spark Discussion
In the bustling world of Bollywood news, where the spotlight never dims, two intriguing incidents have recently captivated the attention of fans and enthusiasts alike. Sonam Kapoor's enigmatic social media post in response to Rana Daggubati's veiled remarks has set tongues wagging, while Alia Bhatt and Ranbir Kapoor's relationship dynamics have once again taken center stage. In this edition of Bollywood News, we delve into these captivating developments, shedding light on the intrigue and speculation that surround them.
Rana Daggubati, the acclaimed actor known for his charismatic screen presence, found himself in the midst of a brewing storm when his recent comments made waves throughout the industry. Speaking at an event celebrating the film "King Of Kotha," headlined by the talented Dulquer Salmaan, Daggubati's remarks hinted at a "big Hindi cinema heroine" causing disruptions on set. The remark, seemingly alluding to Sonam Kapoor, who shares a professional history with Salmaan, quickly sparked a frenzy of speculation among fans.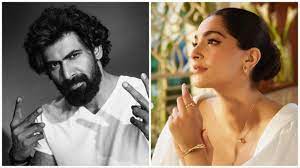 However, Daggubati swiftly sought to clarify his comments, taking to X – formerly known as Twitter – to express his regret for any misunderstanding caused. He attributed the comments to light-hearted banter exchanged between friends and extended his heartfelt apologies to both Sonam Kapoor and Dulquer Salmaan, whom he holds in high regard.
Sonam Kapoor's Cryptic Response: Quoting Eleanor Roosevelt
In the age of social media, cryptic messages have become the go-to method for addressing controversies. Sonam Kapoor, the talented actress and fashion icon, took to Instagram Stories to share a quote from former First Lady of the United States, Eleanor Roosevelt. The quote, "Small minds discuss people; average minds discuss events; great minds discuss ideas," served as a poignant reminder of the importance of focusing on substantial matters rather than indulging in baseless speculation.
Redefining Relationship Dynamics: Alia Bhatt and Ranbir Kapoor
Meanwhile, in a parallel narrative, the relationship dynamics between Alia Bhatt and Ranbir Kapoor have become a topic of intriguing discussion. The much-talked-about couple, who tied the knot in 2022, recently garnered attention when Alia Bhatt shared insights into her skincare and makeup routine in a Vogue video. Notably, Bhatt revealed that her spouse, Ranbir Kapoor, prefers her natural look over makeup, even going so far as to request her to wipe off lipstick. This candid revelation ignited a mixed reaction among netizens, sparking a debate on individual preferences within relationships.
As the realm of Bollywood continues to evolve, with its myriad tales of glamour, controversy, and human dynamics, these recent developments offer a glimpse into the multifaceted nature of the industry. From cryptic posts to candid revelations, the spotlight remains unwaveringly fixed on the lives and actions of its luminaries. As fans and observers, we are reminded of the ever-changing landscape that is Bollywood, a realm where headlines are written anew with each passing day.
Take a look at the video
In the ever-spinning tapestry of Bollywood News, these two intriguing stories stand as testaments to the diverse narratives that captivate audiences, leaving us both intrigued and eager for what lies ahead. Stay tuned for more updates on the ever-evolving world of Bollywood.
Click here for the latest news from Bollywood, Hollywood, South Film Industry, Bhojpuri and TV world… Click here to join the Facebook Page, Twitter Page, YouTube page and Instagram of Bollywood Mascot !