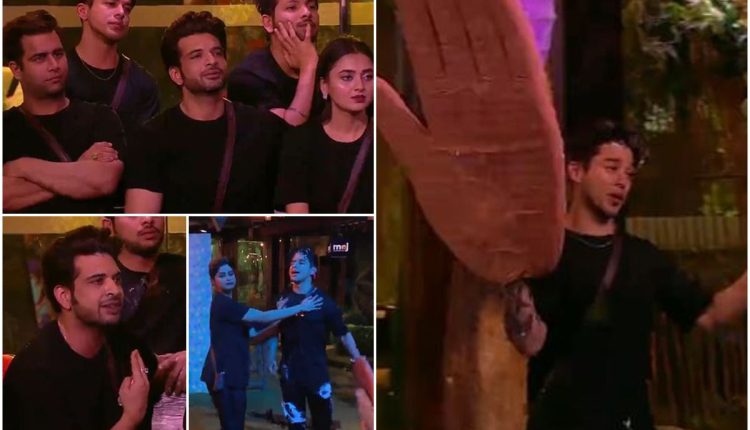 Bigg Boss 15: The arrival of four new members in the Bigg Boss house poses a serious challenge to Karan and Nishant
The 15th season finale of the popular television reality show Bigg Boss is approaching quickly. In such a situation, as the finale approaches, all of the members are doing everything they can to secure a spot in the final week. This season, however, the show only features one finalist in the form of Rakhi Sawant. In such a situation, Bigg Boss was continually providing members the opportunity to choose the names of the remaining show's finalists.
However, after cancelling task after task owing to arguments and protests, Bigg Boss appears to be furious with the housemates. In light of this, Bigg Boss has added a new element to the show in order to punish the housemates for their misbehaviour.
The introduction of four prominent members into the Bigg Boss house was done in order to punish the members of the house for their mistake and to demonstrate the importance of the finals ticket. Munmun Dutta, Surbhi Chandna, Akanksha Puri, and Vishal Singh are the four new members. Bigg Boss has confined these people in a make-believe house. These four newcomers will bring numerous challenges to the other participants in the house.
Actually, Bigg Boss informed all of the participants in the house that there are four famous members who live in another part of the house and have won a ticket to the finale after completing all of Bigg Boss' assignments. All of the members were taken aback when they heard this. Following that, Bigg Boss said that if all of the contestants want this ticket back from the new members, they must complete their task better than they did. Vishal Singh, the first challenger of Fake House, chose Nishant Bhatt and Karan Kundra for the job in the episode that aired on Sunday. The task was then began in the residence. However, as has been the case in the past, the family members were once again pitted against one another due to the task's misunderstanding and dispute.