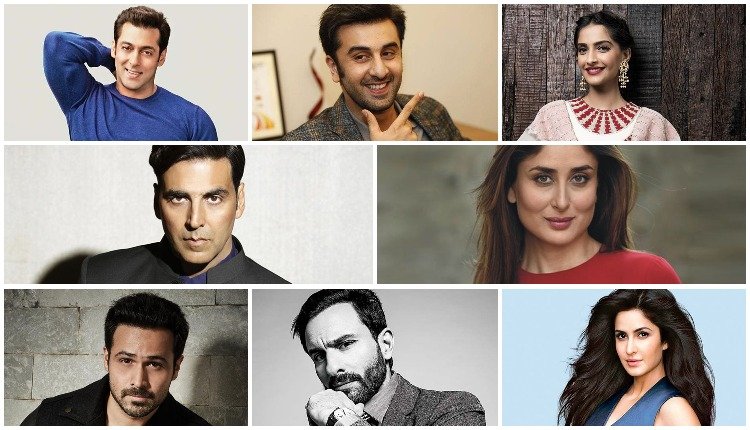 10 Bollywood Stars Who Debuted With a Flop
Nothing in the world is worth having or worth doing unless it means effort, pain, difficulty. I have never in my life envied a human being who led an easy life. I have envied a great many people who led difficult lives and led them well.
In Film Industry, too Many Actors come with billions of dreams, but not all made success, despite some luck and Hard Work, these stars kept going and proved their self in Bollywood.
1

Salman Khan
Bollywood Dabangg Khan debuted as a supporting actor in Biwi Ho To Aisi.
2

Akshay Kumar
Khiladi Kumar Debuted with Saugandh. The film does not impress Audience.
3

Madhuri Dixit
Madhuri Dixit debut with Abodh in 1984, which was failure.
4

Saif Ali Khan
Saif Ali Khan, who won a National Film Award for Best Actor for his brilliant performance in Hum Tum, the actor debut with Parampara in 1992, which was a washout.
5

Kareena Kapoor
Kareena Kapoor Khan debuted with Refugee, but film couldn't get success.
6

Katrina Kaif
Katrina Kaif debut with Boom, which was a big failure.
7

Shraddha Kapoor
Shraddha Kapoor made her debut opposite Bollywood Shahenshah Amitabh Bachchan in Teen Pati, However, the film not performed well at Box Office.
Also Watch: MMS Video
Bollywood Serial Kisser Emraan Hashmi debuted with Footpath in 2003 and the film was a Flop.
8

Ranbir Kapoor
Ranbir Kapoor debuted with Saawariya, the only thing in the movie is a Ranbir's towel act or nothing in the movie to remember.
9

Sonam Kapoor
Sonam Kapoor debut with Ranbir Kapoor in Saawariya, the film failed badly.