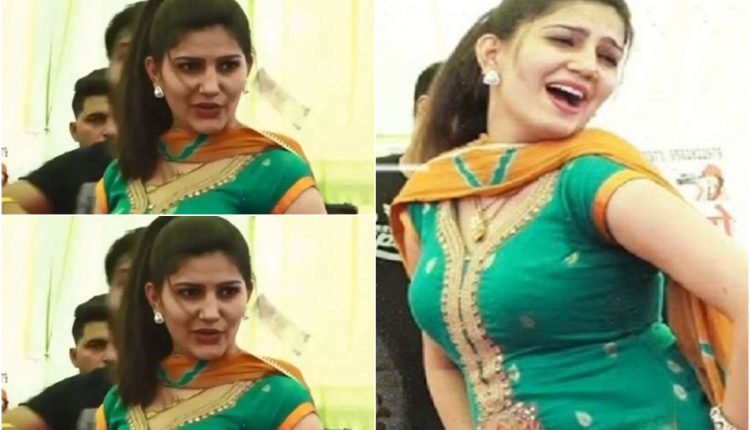 Have you seen these 5 Sapna Choudhary songs, which have over millions views on YouTube?
Sapna Choudhary's songs continue to be popular in many states across the country, including Haryana. Sapna's song and stage show videos have received millions of views on YouTube. We've selected her top five video songs for you to enjoy.
Sapna Choudhary has a large social media following. Her fans and followers eagerly await the release of new songs and stage shows. Videos of her songs, music videos, and stage shows go viral as soon as they appear on YouTube and other social media platforms. She has hundreds of songs on YouTube, but we'll tell you about her five most popular ones. Only on YouTube has this song been viewed millions of times.
Sapna Choudhary 'Chatak Matak' 872 Million Views
The song 'Chatak Matak' by Desi Queen Sapna Chaudhary is included in this sequence. This song was released on Vats Records' YouTube channel in December 2020. Sapna Chaudhary appears in this Indian avatar. She is seen dancing while dressed in a ghagra choli. Renuka Panwar performed this Haryanvi song. This song has received over 872 million views on YouTube.
Teri Aankhya Ka Yo Kajal 332 Million Views
'Teri Aankhya Ka Yo Kajal' is Sapna Choudhary's most well-known and popular song. Sapna has performed this song on stage in a variety of locations. This song, which was released on the Sonotek Punjabi YouTube channel in 2018, has received over 332 million views. Thousands of people can be seen in this video watching Sapna's stage performance.
Badli Badli Laage 323 Million Views
Badli Badli Lage, which debuted on the Sonotek YouTube channel, has received over 323 million views to date. This song was released prior to Sapna's appearance on Big Boss. Tarun Panchal and Ruchika Jangid perform this song. Vicky Kajal collaborated with Sapna on the song. This music video debuted in August of 2016.
Sapna Choudhary Chetak Song 150 Million Views
One of the most popular and superhit music videos of Sapna Choudhary is 'Chetak'. This music video, which was launched in September 2018, was well-liked. Mehar Risky is also performing along with Sapna in the song. This song is sung by Raj Mawar. This song of Sapna was launched on YouTube channel Sonotek, which has got more than 150 million views so far.
Theke Aali 112 Million Views
The audience enjoyed Sapna Choudhary's stage performance. Sapna's performance of 'Theke Aali' on YouTube has been viewed millions of times. In this song, she can be seen on stage displaying her best dancing moves and ravishing performances. Vinu Gaur performs this song. The songs have received over 112 million views..
Click here for the latest news from Bollywood, Hollywood, South Film Industry, Bhojpuri and TV world… Click here to join the Facebook Page, Twitter Page, YouTube page, and Instagram of Bollywood Mascot!