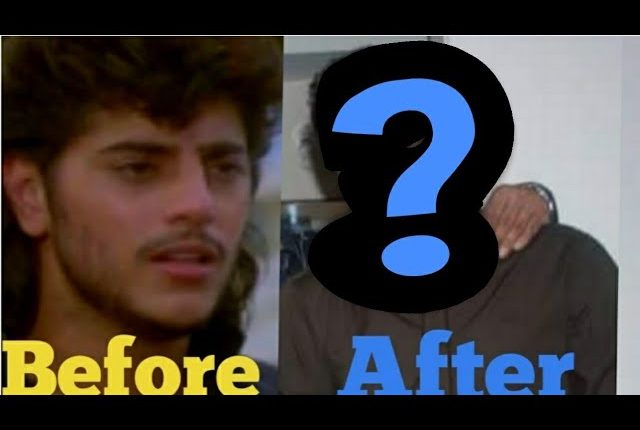 Yalgaar's Vicky Arora,The Tragic Story of a Bollywood One-Hit Wonder
Vicky Arora is one such anonymous actor who became immensely popular after the success of the film 'Yalgaar'. His debut film featured him alongside a superstar and was a super hit. However, unlike some of his contemporaries, Vicky's career did not take off as expected, and he disappeared into obscurity, leaving people clueless about his whereabouts. Despite this, even today, many people love the song 'Ho jata hai kaise pyar' featuring Vicky Arora.
As per the media reports, Vicky Arora spent his childhood in Mumbai. He was gifted with good looks and possessed an ability to charm people, which led him to pursue modeling while he was still in college. Soon enough, he began to receive modeling assignments from some of the biggest brands in the industry. Interestingly, during his college days, he had a classmate named Laila Khan, who happened to be the daughter of the superstar Feroze Khan. Meanwhile, Feroze Khan was working on his film 'Yalgaar' and was in search of a talented actor who could match the desired look for a particular role in the movie. It is said that Vicky's good looks caught Feroze's attention, and he offered him the role. This turned out to be a significant opportunity for Vicky as he grabbed the chance with both hands and delivered an impressive performance in his debut movie.
Firoz Khan, the director of 'Yalgaar', initially approached some of the biggest names in the industry, including Shahrukh Khan, Salman Khan, and Aamir Khan, for the role of the hero in his movie. However, all three actors refused to work in the film due to various reasons. Firoz Khan then reached out to several other actors but was unable to find the right fit for the character. It was then that his daughter Laila Khan suggested Vicky Arora's name for the role. Firoz Khan had already seen Vicky's photographs and ads and was impressed by his looks and talent. In fact, he offered Vicky Arora a bigger role than Sanjay Dutt in the movie. This was a significant opportunity for Vicky, and he made the most of it by delivering an outstanding performance in his debut film.
College Boy Vicky Arora Lands Hero Role in 'Yalgaar'
It was indeed a significant achievement for a newcomer like Vicky Arora to be offered the lead role in 'Yalgaar' by Firoz Khan. Not only did he offer him the role, but he also changed his name from Jaideep Arora to Vicky Arora, which is more suitable for the film industry. However, some sources also suggest that his name could be Vicky Malhotra. In the movie, Vicky had the opportunity to share the screen with stalwarts like Kabir Bedi, Mukesh Khanna, and Manisha Koirala, which helped him gain even more popularity. The song 'Ho Jata Hai Kaise Pyaar' from the movie became a huge hit, and Vicky's performance was widely appreciated. Despite the initial success, Vicky Arora did not appear in any other films after 'Yalgaar' and disappeared from the industry.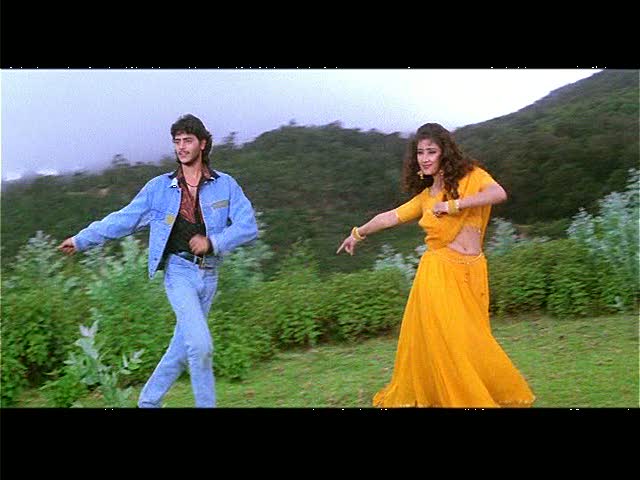 Vicky Arora's Acting Skills Were Not Strong
There were several reasons given for Vicky Arora's sudden disappearance from the film industry. Some reports suggest that Firoz Khan was not satisfied with Vicky's performance in the movie 'Yalgaar'. Vicky's acting skills were not up to the mark, and he failed to showcase a variety of expressions on his face throughout the film. Moreover, his voice lacked power, which made it difficult for him to deliver dialogues effectively. Due to these reasons, Firoz Khan was contemplating dubbing Vicky's dialogues in the film. However, he decided against it as the film already had several actors with heavy voices, and he wanted to maintain diversity in the movie.
Even though Vicky Arora faced ridicule for his thin voice after the release of 'Yalgaar', he still received offers from several producers due to his good looks and the success of his debut film. However, he was bound by a contract with Feroze Khan that prevented him from taking on any other projects. Eventually, his relationship with Feroze Khan soured, which further limited his options. In the years that followed, Vicky Arora disappeared from the public eye and has since lived an anonymous life far away from the world of Bollywood.
Click here for the latest news from Bollywood, Hollywood, South Film Industry, Bhojpuri and TV world… Click here to join the Facebook Page, Twitter Page, YouTube page and Instagram of Bollywood Mascot !