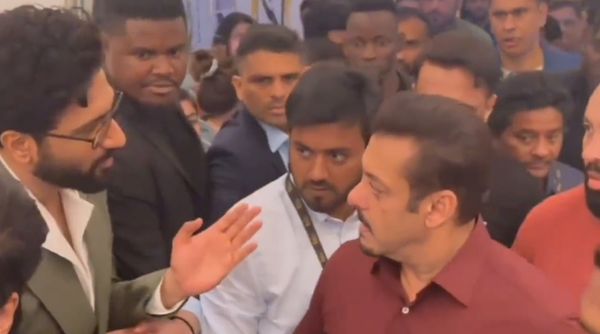 Vicky Kaushal Shoved Aside in the Shadow of Salman Khan, Fans Sympathize with the Rising Star
Viral Video Sparks Outrage as Salman Khan's Entourage Pushes Aside Vicky Kaushal in Abu Dhabi: Internet Reacts with Disappointment and Anger
Vicky Kaushal, the talented actor known for his remarkable performances, recently found himself in the midst of a controversy during an award event in Abu Dhabi. A video capturing the incident has surfaced online, igniting a wave of discussion and disappointment among fans. In the footage, Vicky can be seen graciously engaging with his admirers, happily posing for selfies and spreading joy. However, the mood takes a sudden turn when Salman Khan, accompanied by his entourage, approaches the scene. Amidst the commotion, Vicky is unintentionally pushed aside by Salman's bodyguards and supporters, making way for the Bollywood superstar. This incident has deeply affected Vicky's dedicated fan base, leaving them feeling outraged and disheartened by the treatment their favorite actor received.
Vicky Kaushal fans express fury over treatment during Salman Khan arrival in Abu Dhabi
As the video circulated on Reddit, numerous users expressed their disappointment regarding the incident. One Reddit user criticized the behavior, stating, "People were pushing Vicky aside, how rude! Bhai is bhai, but at least show some respect to others." Another user commented on the power dynamics, saying, "It was arrogant and incredibly rude… but, wow! Talk about star power. Vicky was bulldozed aside like he was nobody." Another user found the video amusing, stating, "I feel bad for Vicky, but this video is funny." One comment highlighted the dismissive treatment of Vicky, saying, "I genuinely feel sorry for Vicky Kaushal in this video. Salman's entire entourage sidelined him as if he doesn't exist in Bollywood." Another person remarked, "Couldn't even spot a 6-foot tall man! Who pushes like that, man?"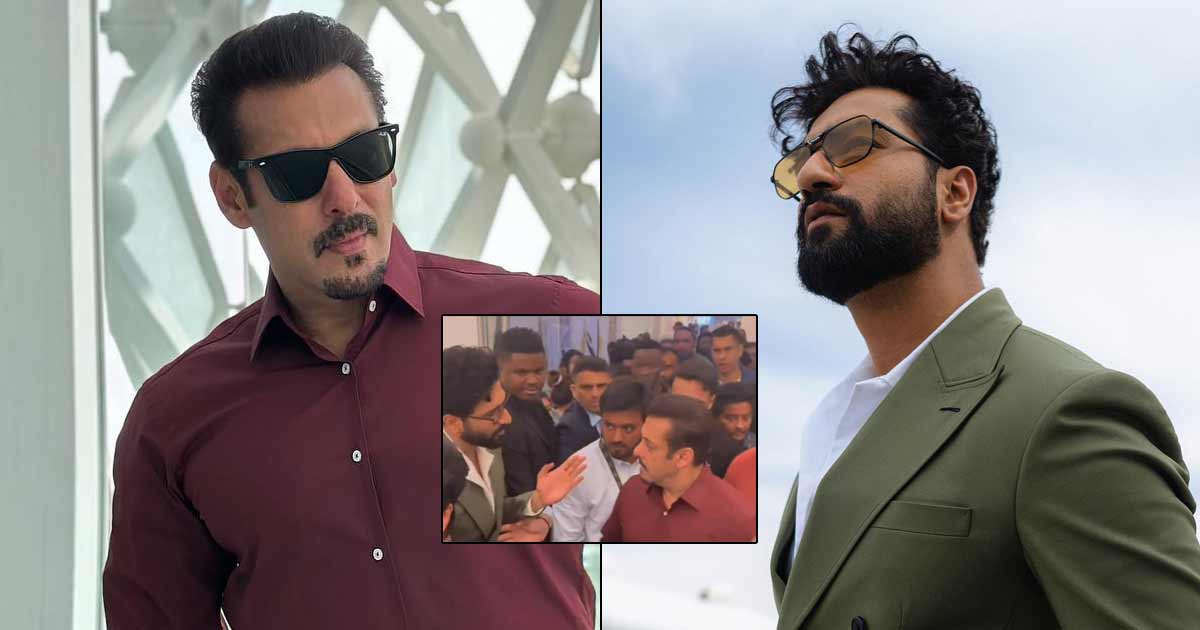 A Reddit user noted that the video had been removed from an Instagram account belonging to a paparazzo. The user commented, "Since the bodyguards are from Abu Dhabi, they may not be aware of who Vicky is and treated him like an ordinary person, which made the situation worse. Vicky's expression in the video didn't help either. This video will be remembered in the history of Bollywood, whether for better or worse."
Zara bach ke Vicky 😬
by u/yours_truly_Davina in BollyBlindsNGossip
Salman and Katrina reunite for upcoming film.
Simultaneously, Salman took to social media to share a picture of himself donning a maroon shirt and black trousers, along with a newly styled moustache, goatee, and beard, presumably for his role in Tiger 3. Interestingly, he will be paired opposite Katrina Kaif in the movie, who is currently married to Vicky. The film is scheduled for a Diwali release later this year.
Vicky prepares for upcoming film release.
Vicky Kaushal eagerly anticipates the release of his film "Zara Hatke Zara Bachke" co-starring Sara Ali Khan, set to hit theaters on June 2nd.
Click here for the latest news from Bollywood, Hollywood, South Film Industry, Bhojpuri and TV world… Click here to join the Facebook Page, Twitter Page, YouTube page and Instagram of Bollywood Mascot !