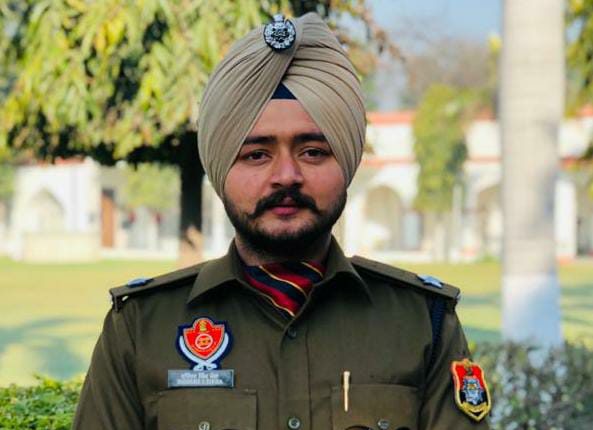 Varinder Singh Khosa : Astute Policeman Makes It Big.
The struggle to become a police offer is very much evident , and a few individuals  get the coveted job of a police officer. One has to face a lot of hardships in order to acquire a respectable position in the society and to do a job of a police officer, its a real tough job to serve the country and also go through hardships in the line of duty. The officers have to go through a rigorous screening process  in order to acquire this respectable job. Also the pride one carries in himself to serve his country, in order to cater to the needs and responsibilities of the weak is a heroic effort in itself.The job of a police officer is also very life threatening and risky, and not everyone has the potential to perform it.The weak and the needy depend on the policemen to deliver swift and absolute justice to them. The number of sacrifices made by policemen are immeasurable and are often immortalised in the actions they perform.
Varinder Singh Khosa is such an inspirational individual, born on the 8th of September 1993 in Moga he did his graduation in the Bachelors of Science.  Motivated by his will to help people and to deliver justice to the vile, he took up the difficult task of preparing to join the Punjab Police. Inspired by great individuals such as APJ Abdul Kalam and Yuvraj singh, he had a strong will to achieve his dreams. He proudly states that he is on duty 24/7 , he provides justice to the needy or prevent crime from taking place. During the pandemic he has helped a lot of people and has also saved up to seven lives by the noble act of blood donation.He credits his teachers for his success , for having guided him and moulded him into what he is today.  Varinder likes that he has the power to deliver instant justice to the aggrieved and help the distressed, he his also critical of the time he gets to devote to his family, He says that his biggest achievement is the blessings of the people that he has helped during dire circumstances.
Believing in honesty, liberty and freedom he has a strong message to the public, that is nothing is impossible or out of ones reach, one has to try hard to get it. Varinder claims that his biggest strength is his positive attitude while he sates his biggest weakness is hi overthinking mindset. Motivated to stand out in the crowd and to help the maximum people he  can. Varinder has struggled to be here he is today as he hails from a farming community and has also endure a lot to reach his dream.