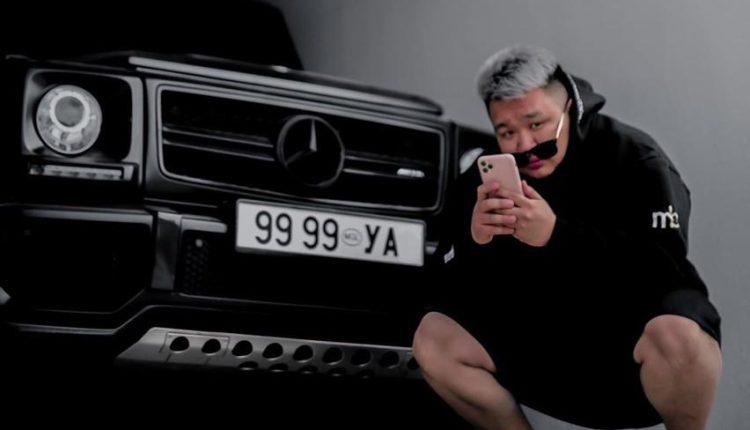 IREEDUI GANTOGTOKH (IZ)- A Digital World Mastermind!
The contemporary world is filled with new prospects, some of which are very recent. One of these opportunities is digital marketing. The digital world is evolving at an exponential rate with giving rise to numerous opportunities and jobs.
This article is about one such brilliant mind, who took a chance in the digital world and has now well established and successful in the field. Mr. Ireedui Gantogtokh (IZ) was born on March 20th, 1995 in Ulaanbaatar, Mongolia.
Mr. Ireedui Gantogtokh (IZ) became interested in programming after an amazing encounter on his dad's computer. The digital entrepreneur got his greatest lessons and inspirations from his dad, whom he considers to be a role model. Ireedui started exploring his interest in digital marketing and programming at a very young age of 12.
Mr. Ireedui Gantogtokh (IZ) completed his professional degree in Information Technology Engineer from Mongolian University of Science and Technology (2011-2015). At the age of 18, he grabbed an online part-time job at Google, Fiverr, and Envato.
The inspirational and revolutionary Ireedui Gantogtokh believes in helping people achieve their dreams without any hurdles. With this motive, Mr. Ireedui left his job to lay a foundation for his own company, Mebourny.
Meborny is an online learning stage for training computer nerds just like Mr. Ireedui.  The company also has a scheme in assisting students, companies, and the government in molding their skillset. The Meborny foundation plans to invest $1.4 Million in the year 2022 solely with the aim of helping those Mongolian students who can't afford their tuition fees.
Meborny was established in September 2014 with the purpose of attracting and help to educate young students in digital programming and computer skills.
The renowned icon is also planning to get an MBA from the University of Cambridge for Master of Business Administration (MBA) after the pandemic ends. With such a high passion, Mr. Ireedui Gantogtokh (IZ) is also an inspiration for millions of people around the world!
The extraordinary entrepreneur owns three companies under him. These companies are Meborny, Keys.mn and BETS.mn. Mr. Ireedui Gantogtokh (IZ) has also established his working experience in brands like LG Mobile and Social Bakers's for product development for the last 7 years.
The tycoon also wishes to spend his life earnings leveling up the education standards for Mongolian kids. He believes in karma and has a very refreshing mindset on how to be real and happy in this notorious world.
Mr. Ireedui Gantogtokh (IZ) has other hobbies as well! He is interested in Social Media Marketing, Cryptocurrency, E-commerce, Software Development, Sports Cars, Snowboarding, etc.
Just when we thought, that this man couldn't be more skilled and versatile. We got to know that, Mr. Ireedui Gantogtokh (IZ) also is a renowned YouTuber as well! His YouTube channel has many motivational videos related to his life struggles, failures, and success.
He also shares about his life and career experiences through podcasts that could be easily searched on Amazon, Spotify and Apple music.
Mr. Ireedui Gantogtokh (IZ) is also available on  Instagram and Facebook.  You can also check out his Website, meborny, keys-mn, bets-mn.