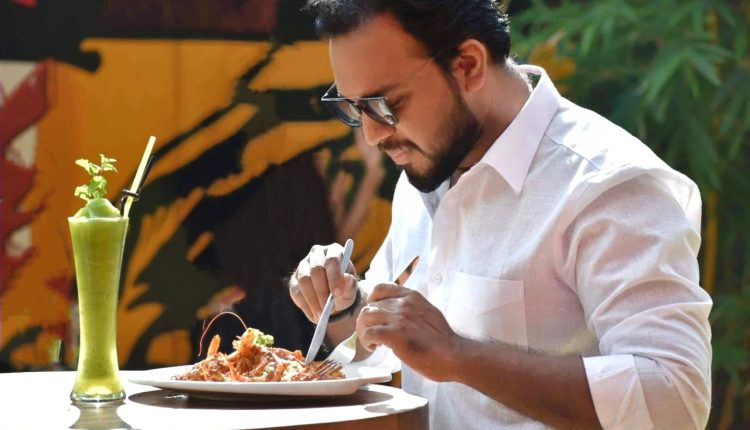 Mohd Zubair Ali Is Defining Success Through Passion & Zeal
10 years of exploring the food and beverage scene in the regal city of Nizams, has made Mohd Zubair Ali a connoisseur of the city's celebrated food offerings. His first tryst with the F&B sector happened during his tenure as a hotel management graduate. Exploring his talents, he worked for the demanding retail sector with luxury brands, before discovering his true calling as a Food enthusiast. He soon after founded Hyderabad Food Diaries on Instagram, YouTube & Facebook. Now Zubair has risen to fame as a Social media influencer amongst netizens of all ages and walks of life.
All of Hyderabad is well acquainted with the cities very own, friendly Neighbourhood blogger and his popular "Good evening Hyderabad" Intros across Instagram. His delectable food photography has gastronomes from across the globe yearning for classics and fusion foods alike. Whether it's street foods from the back alleys of Charminar or continental food festivals at five-star properties, from South Indian breakfasts at 7:00 AM to Midnight Biryani Buffets, Hyderabad Food Diaries has covered it all. Having been featured across various media platforms more than 50 times Hyderabad's very own food guide is still just a DM away at all times. To him, food isn't just about flavors, its an emotional experience. Each meal isn't about satiating hunger, its an opportunity to explore cuisines, traditions, cultures, and emotions.
Owing to the undying passion he has successfully created a niche for himself in the F&B sector through exploring possibilities and introducing verticals unheard of earlier. The Young entrepreneur spends his time discovering and nurturing photographic and blogging talents across the city and hosting events for foodies.
He has an ardent interest in food and beverages. A true foodie by heart who seeks new food experiences as a hobby rather than simply eating out of convenience or hunger. His passion for food exploration has earned him a name and fame.The terms "gastronome" and "epicure" define him perfectly. A hotel management graduate, who also holds extensive experience in the demanding retail sector and now a full time food expert. He has earned a reputation for himself in the esteem food world in the shortest of time.
Mohd Zubair Ali the name which needs no introduction in the food circle of Hyderabad. He is known for his delectable food photography, Socializing nature and most importantly the valuable/informative reviews and knowledge of best food joints in hyderabad.