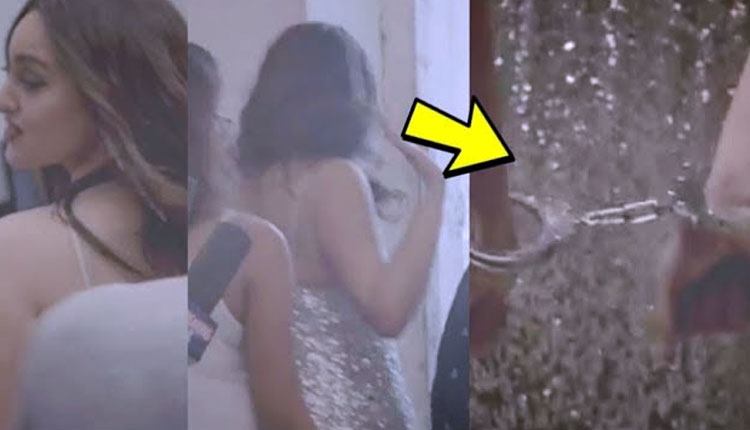 Shocking Video! Sonakshi Sinha arrested by police
Bollywood actress Sonakshi Sinha has been in the news for the last several days due to a legal case. The actress is accused of cheating. Meanwhile, a shocking video of the actress is going viral where she can be seen wearing handcuffs and police arresting her. With this, #AsliSonaArrested is trending on social media.
The video has been shared by Viral Bhayani on his social media account. In the video, Sonakshi, dressed in a glittery grown, can be heard saying, "You can't arrest me like this, I have not done anything, you can't arrest me."
Watch Video here
While it's shocking to see the actress being detained, it is not yet clear if it is something serious or just a publicity stunt. Recently, people of Valmiki society have burnt effigies of Sonakshi in many parts of the country. People have alleged that the actress used offensive words against Valmiki society in one of her interviews. However, Sonakshi has apologized after this incident.
Stay up to date with Bollywood Latest News with Bollywood Mascot.