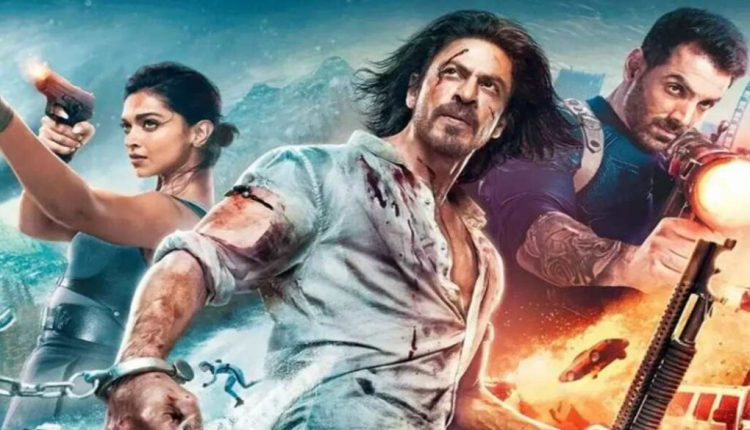 Shah Rukh Khan fans booked the full theater to watch the movie Pathaan
Before "Pathaan" movie release, Shah Rukh Khan fans had already reserved the entire theatre. Shah Rukh Khan's supporters have already reserved the Getty Galaxy Theater in Mumbai, and now others throughout the nation are following suit. Shah Rukh Khan's Hyderabadi supporters have taken their devotion to the next level.
To watch Pathaan crazy fans booked entire theater
Fans of the actor can be seen renting out full theatres to catch the first day first show of "Pathaan" in a video that has been released on Twitter by the fan page SRK Fans Club Amravati. In the subtitles for the video, it is stated, "Finally, the wait is over. The Miraj Cinema Hall in Amravati is completely sold out to see "Pathaan." Because of the terrible weather, fasten your seatbelts. Shahrukh Khan is also in awe at the support of the audience.
Finally… The Wait is Over 🥺 Booked Entire First Day First Show of "Pathaan" Movie at "Miraj Cinemas" Amravati. ❤️ Apni Khursi Ki Pethi Band Lo… Mausam Bighad Chuka Hai… 🔥😍 #Pathaan #PathaanFirstDayFirstShow #SRKFanClubAmravati #Amravati @iamsrk @PathaanTheFilm @yrf pic.twitter.com/QMNsoUtxhe

— SRK Fan Club Amravati (@SRKfcamravati) January 19, 2023
The theatre has also been reserved by the Shah Rukh Khan fan club in Sangli, Maharashtra. We have reserved the full theatre, the actor's followers wrote with a photo of them clutching the ticket reel on social media. In response, Shah Rukh Khan wrote, "Thank you and best wishes; I hope you all enjoy 'Pathaan'."
SRK is answering every question related to Pathaan film
Another tweet from the same user asked Shah Rukh Khan, "Sir, how is it looking?" after posting the complete reel of tickets that was hanging like a garland on the movie poster. Shah Rukh responded by writing, "Carefully carry the tickets home. Leave them right here. King Khan has made an effort to respond to every single fan's tweet. A different fan group posted the image of the ticket ordering process, in which the reel of tickets can be seen emerging from the device.
According to media sources, the movie's first day of ticket sales brought in more over Rs 14.66 crore. The lead actors in Siddharth Anand's film "Pathaan" are Shah Rukh Khan, John Abraham, and Deepika Padukone. Ashutosh Rana and Dimple Kapadia also play significant roles in the movie in addition to this. Salman Khan and Hrithik Roshan from "Tiger" and "War" are said to make brief appearances in "Pathaan," the next spy movie from Yash Raj Films. Shahrukh, who is 57 years old, will be seen performing incredible action in the movie.
Click here for the latest news from Bollywood, Hollywood, South Film Industry, Bhojpuri and TV world… Click here to join the Facebook Page, Twitter Page, YouTube page, and Instagram of Bollywood Mascot!