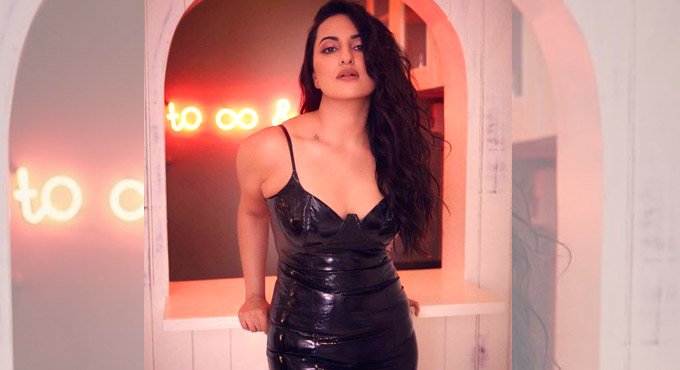 Non-Bailable Warrant Against Sonakshi Sinha – What's Happening?
Sonakshi Sinha comes under legal trouble, a Non-Bailable warrant issued against Sonakshi Sinha in a fraud case: Report
As per the report, One of the big-name from Bollywood reportedly comes under big trouble after a non-bailable warrant has been issued against Sonakshi Sinha in a fraud case. One of the events for she takes advanced payment of 37 Lacks.
Sonakshi Sinha Case
According to a report, the event organizer Pramod Sharma, who lives in the Katghar in Moradabad was planning an event where Sonakshi was to be the main host. But the star did not attend the event, after which the organizer demanded that she return the money.
It is alleged Sonakshi's manager not paid the event's organizers the money. If the victim was unable to receive the money despite contact with Sonakshi Sinha multiple times, a claim for fraud has been filed.
Sonakshi was reported to have visited Moradabad for recording her testimony in the case. However, due to her constant absence since then, it has been decided by the courts to issue a warrant for Sonakshi, the Bollywood model in the fraud investigation. In the meantime, a recent photo became viral on social media that featured Salman Khan together with Sonakshi and showed they had secretly got married. Then, it was discovered that the picture was fake. The actress wrote on the post posted by a user on social media, "Are you so dumb that you can't tell the difference between a real and a morphed picture."Also check: Sunny Leone Maldives Bikini Pictures 2022
Sonakshi recently returned from her "Dabangg" tour that she took together with Salman Khan, Disha Patani, Pooja Hegde, and others. On the job front, Sonakshi will next be appearing in the movie 'Double XL with co-star Huma Qureshi as the lead role. In addition, she has also a "Kakuda" with Riteish Deshmukh as well as Saqib Saleem.
Also read:
Pushpa Actress Rashmika Mandanna and Varun Dhawan Shooting