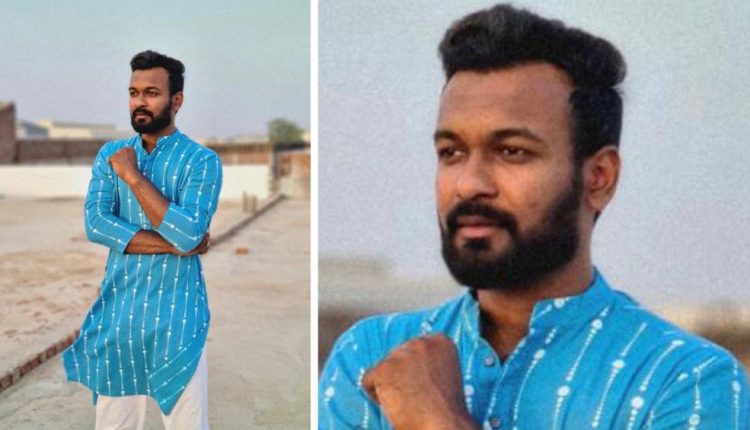 MEET SINGER HARSHIL THAKER, INDEPENDENT MUSICIAN KNOWN FOR HIS EARNEST LYRICS AND COMPOSITIONS
MEET SINGER HARSHIL THAKER, INDEPENDENT MUSICIAN KNOWN FOR HIS EARNEST LYRICS AND COMPOSITIONS
Independent musicians' popularity can vary dramatically based on their level of success, genre, and cultural significance. While some become well-known and are regarded as outstanding in their field, others could be more specialized but still have a devoted following. But it's important to remember that popularity isn't always a good indication of creative quality.
The popularity of independent Indian musicians has been steadily increasing in recent years. With the rise of digital platforms and social media, independent artists are able to reach a wider audience and promote their music without the backing of a major label.There has been a growing interest in independent music across genres such as indie pop, folk, electronic, hip-hop, and more. Independent artistshave gained a significant following and have been able to sell out shows across India and internationally.
Some of the emerging independent singers and musicians may not have achieved mainstream success, but their work may be critically acclaimed and influential in their respective fields. Today, we will talk of one such musical artist who has quietly climbed the ladder of success – Harshil Thaker.
Harshil Thaker, popularly known as @musicalharshil, is an independent singer, composer and songwriter from Ahmedabad, India who has been among those few who have signaled seismic changes in the music industry. He has his own music label by the name of Harshil Thaker. Harshil has his profile verified on Spotify and owns official artist channel on YouTube. Besides, he is officially a verified influencer on Amazon. Besides, he is also an entrepreneur running his business in industrial machine automation and has his own NGO that works for empowerment of women and children.
He is loved by his audience on social media platforms for his soothing voice and melodious music cover songs. Moreover, Harshil has his songs on online music streaming platforms such as Spotify, Apple Music, Jio Saavn, Amazon Music andYouTube Music.
From his work with engrossing numbers to his most recent releases, he has been viewed as one of the revolutionary musical architects of the independent Indian music scene. Harshil is gaining popularity for making unheard cover songs. His songs like "Aankhon Mein Teri (Unheard Cover)" and "Shauq Revisited" got tons of views and love from people all over from social media platforms and from music streaming platforms. Some of his other hit numbers are YaarBedardiya, Mujhme Tu, Aise Kyu, Raaz Aankhein Teri Reloaded, Kahani Revived and Khali Dil 2.0 and so on. He used to perform live at many cafes in Ahmedabad, but after covid pandemic, he shifted his work on social platforms.
Harshil Thaker's music has the power to inspire, educate, and bring people together. He has a significant cultural impact by creating music that speaks to people on a personal and emotional level. He also helps to shape the cultural zeitgeist and influence societal trends and movements.
An excellent composer and song writer, Harshil Thaker often brings a fresh perspective to the music industry. He offers new sounds, ideas, and experiences that helps to expand the boundaries of what is considered "popular music." In short, he helps keep the industry from becoming stagnant and repetitive.
Harshil Thaker's music reflects diversity. This is important because it allows him to be represented in the music industry and helps promote inclusivity and representation, both on and off the stage. He is often more than willing to take risks and experiment with his music. This leads to new genres and styles being created, and pushes the industry forward in terms of innovation and creativity.
He has a solid understanding of music theory, harmony, and melody and is familiar with different musical styles, genres, and instruments. Not to forget, he is creative and has a unique voice. He is able to think outside the box and comes up with fresh and innovative lyrics.
Harshil Thaker is highly skilled at writing lyrics that are both memorable and meaningful. His lyrics tell a story or conveys an emotion in a way that resonates with listeners. He also writes music that complements and enhances the lyrics. Having been in the music sector for quite some time now, he is able to create a platform for music lovers and artists in the market where people can connect over their mutual love for music, art and other forms of creativity.
He continues to be receptive to any criticism he might get from someone watching him perform or listening to him in an audition. Everyone has an opinion, and even if you don't agree with it entirely, being open to other people's viewpoints can help your voice and career.
In addition to being a musician, Harshil Thaker is a social media influencer who is constantly looking for new ways to improve his online visibility and assist other musicians in doing the same. He asserted that in the present, it goes beyond knowledge or self-assurance. It concerns how people will learn about you and how frequently they will encounter your face on a digital platform.
According to Harshil Thaker, music plays a significant role in human life, and the enjoyment of this art should not be hindered by little concerns. He has quickly amassed 26.4K followers on Instagram thanks to his distinctive social media activity! Music Influencers like him are drawing incredibly sizable audiences, which enables him to have a high level of trust with top corporations he has worked with. He contends that the secret to any influencer's success is their ability to connect with and resonate with their audience.
Click here for the latest news from Bollywood, Hollywood, South Film Industry, Bhojpuri and TV world… Click here to join the Facebook Page, Twitter Page, YouTube page and Instagram of Bollywood Mascot !