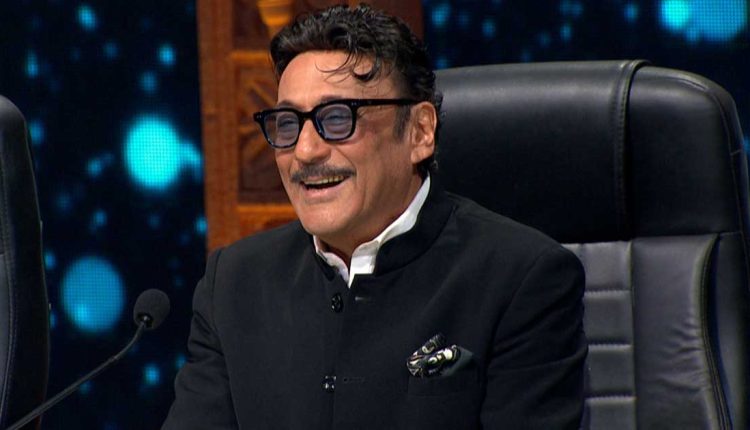 Jackie Shroff Shares Thoughts on the India vs. Bharat Debate
The ongoing debate about whether to rename India as Bharat has been making waves on social media, and Bollywood actor Jackie Shroff has now weighed in on the matter. During his attendance at the Planet India campaign in New Delhi, Jackie Shroff shared his perspective on the potential renaming of the country.
In response to a question about the buzz surrounding the India vs. Bharat debate, Jackie Shroff expressed that India was originally called Bharat, and there's nothing negative about referring to it as Bharat again. Drawing a parallel, he mentioned how people often use different variations of his name, such as Jockey or Jaki, but that doesn't change who he is.
He stated, "Agar aapko Bharat ko Bharat bolna hai, toh koi buri baat toh nahi hai. Bharat hi bolenge Bharat ko na? Chalo, India hai to India hai, Bharat hai to Bharat hai. Mera naam Jackie hai, mujhe koi Jockey bolta hai, koi Jaki bolta hai. Mere naam ko itna tod dete hain. Par main nahi badlunga. Hum kaise badlenge? Naam badlenge, hum thodi badlenge." (There's nothing wrong if Bharat is being called Bharat. My name is Jackie, but some call me Jockey, many call me Jaki. People often distort my name. But I haven't changed. How will we change? The name might change, not us).
The video of Jackie Shroff's response has been shared by ANI on Twitter, garnering attention and sparking conversations about the ongoing debate.
Check Out the Video Here: 
#WATCH | On G20 Summit dinner invitations at Rashtrapati Bhawan sent in the name of 'President of Bharat', Actor Jackie Shroff says, "If Bharat is being called Bharat, it is not a bad thing…we won't change even if the name is changed" (05/09) pic.twitter.com/PTzHE1I3Sa

— ANI (@ANI) September 5, 2023
The India vs. Bharat debate has gained momentum ahead of a special parliamentary session, leaving many curious about what will be discussed on the agenda. Additionally, megastar Amitabh Bachchan's tweet declaring "Bharat Mata Ki Jai" has added to the conversation surrounding this issue.
As discussions continue to unfold, the perspective shared by Jackie Shroff reflects a sentiment that embraces the historical name of the country while recognizing that names may change, but the essence remains the same.