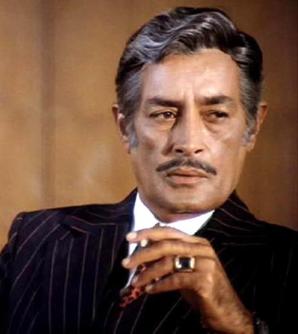 Iftekhar, a well-known actor well recognised for his portrayal as a police officer, aspired to be a singer.
Ifekhar: The Police Commissioner of Bollywood. I'm not sure how many actors have portrayed cops in movies up to this point, but Iftekhar is still the one we associate with wearing a uniform. He had trained as an actor, but he hardly ever had the opportunity to portray other characters in movies because he typically played a police officer or a police commissioner.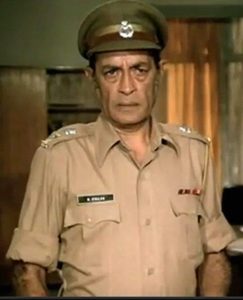 Actors were pleased to portray cops in movies. Today is 22nd february, Let us tell you that actor Iftekhar was born on this day in 1920 in Jalandhar. Let me Provide some unique details about his life on this occasion.
Iftekhar wanted to become a singer
The actor's real name was Syedna Iftekhar Ahmed Sharif. The actor was the Kanpur-based private company's high-ranking officer's son. He was drawn to the arts at a young age. He attended school up till the tenth grade before completing a painting diploma at Lucknow University. But he harboured a secret desire to pursue a career as a singer. KL Sehgal was his idol, in his opinion.
In 1942, he relocated to Kolkata. He put renowned musician Kamal Dasgupta through a test. Kamal instantly issued two albums of the songs since he was so moved by the actor's singing.
Started acting with this film
He received a film opportunity after his album was released. The actor's size and demeanour allowed him access to the film industry. He gave up singing to pursue a career in front of the camera after Kamal secured him a part in an MP production movie. He primarily made his acting debut in the film "Taqrar."
Iftekhar frequently expressed his gratitude to Ashok Kumar for introducing him to the renowned producer-director BR Chopra. Following Ashok's advice, BR Chopra gave the actor a fantastic role in his movie "Ittefaq," and as a result, the actor's lucky star sparkled and he was cast as a police inspector.
Iftekhar felt so loyal to his police outfit after "Ittefaq" that he refused to give it the name of departure. In movies, the actor frequently played police officers or police commissioners.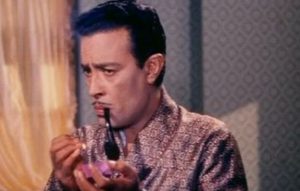 Despite the fact that he frequently portrayed antagonistic roles, his sincere portrayal of a police officer won the audience over, and he became regarded as the films' honest police officer. Even the villains feared him when he played the cops in movies because of his honesty and strictness.
Click here for the latest news from Bollywood, Hollywood, South Film Industry, Bhojpuri and TV world… Click here to join the Facebook Page, Twitter Page, YouTube page and Instagram of Bollywood Mascot !