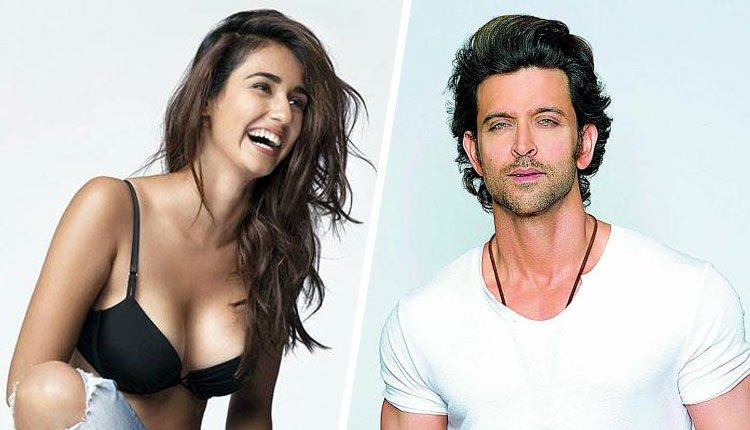 Hrithik Roshan and Disha Patani Slams Media Report of Flirting
Disha Patani, who last seen opposite Tiger Shroff in Baaghi 2, has declined reports claiming that actor Hrithik Roshan flirted with her.
Recently, was abuzz that Disha Patani walked out of Yash Raj Film's movie, Hrithik vs Tiger because Hrithik reportedly flirted with her. However, the actress dismissed reports as "childish and irresponsible gossip".
"There is some childish and irresponsible gossip about Hrithik sir and me doing the rounds. I would like to say that it's completely untrue and in the minimum interaction that I have had with him, he has been one of the most dignified and joyful people."
"It's my regard for him as a person that is making me even respond to something this trivial. There is no truth in me walking out of any project with him," Disha said in a statement.
The 25-year-old actor said she has high regard for Hrithik and he features amongst the top names on her wish list to work with.
Today, Hrithik Roshan also took to Twitter to slam a media report.
'भास्कर bhaisaab? कहाँ हो? हाल चाल सब? सब ठीक? देखिए, आपकी दुकान ki प्रगति के लिए मेरी तरफ़ से यह ट्वीट. Next time सीधे बोल देना की help चाहिए। pic.twitter.com/f92izpXh1v

— Hrithik Roshan (@iHrithik) August 28, 2018
मेरे प्यारे मित्र 'पत्रिका जी", कसरत करते हो? थोड़ा gym जाओ। mind से सारा कचरा निकल जाएगा! ख़ासकर बीस donkey किक्स, बीस monkey रोल & 2 dog jumps आप के लिए सही रहेगा। ज़रूर कीजिएगा। गुड luck. गुड day. And लव you टू 🙂 pic.twitter.com/ikuNWmie21

— Hrithik Roshan (@iHrithik) August 28, 2018
Disha Patani is currently shooting Salman Khan's Bharat along with Katrina Kaif, Sunil Grover, Tabu & Nora Fatehi. Bharat slated to release on Eid 2019.