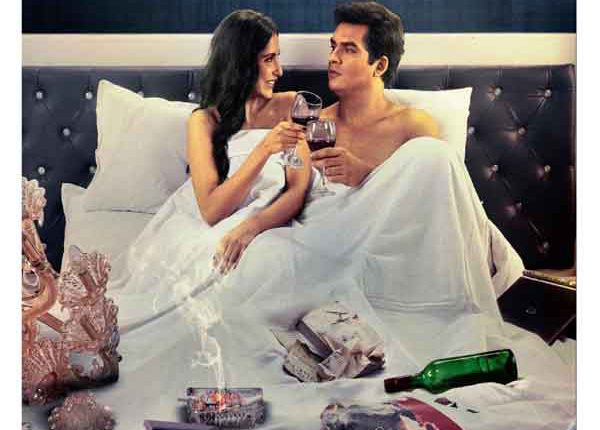 Free Art Production's first movie titled 'Karma Strikes' to release soon
Free Art Productions is proud to present 'Karma Strikes' directed by International Award Winning and 2 times Dadasaheb Phalke Award-nominated 'Kartik Swaminathan Venkatraman' to a worldwide audience in theatres in the 2nd quarter 0f 2022. 'Karma Strikes' is a family drama, a romantic love story, and an intense thriller that will take you on a roller coaster ride with constant twists and turns.
A film powered by some outstanding performances, melodious songs, beautiful locales, a watertight screenplay, and brilliant direction promises to entertain the audience and at the same time leave them moist-eyed when they come out of the theatres.
'Karma Strikes' is a truly global film that has been shot in both India and the USA and boasts of extremely talented artists from all over the world including Japan, South Korea, Turkey, Brazil, and our homegrown talent from India.
The casts of the film were carefully chosen after 100's of auditions and comprised of theatre artists who have done several short films; however, are newcomers when it comes to acting in feature films and is OUTSIDERS with no connection whatsoever within the film industry.
View this post on Instagram
While "Karma Strikes" has a very engaging story, the story behind making the movie is as engaging.
The screenplay for the movie was written way back in 2010 by Kartik, who at that time was working as a Senior Manager in Bank of America. Though he always wanted to be a filmmaker from a very young age, his family conditions did not allow him to get into a field where there is no guarantee of any income.
His wife; "Aafreen Karim" was extremely encouraging and wanted him to pursue his childhood passion.
Finally, in 2019, Kartik quit his job, studied filmmaking at New York Film Academy, made 5 short films that won several International Awards, re-wrote the screenplay of "Karma Strikes" to make it more relevant for the present generation, and geared up to pitch it to the production houses.
The biggest problem though was that the film starred Outsiders who were also unknown faces. Even though producers liked the story of "Karma Strikes", they wanted the cast to be well-known faces from the industry.
There were 2 options available for Kartik and his team – either change the cast or produce it themselves. And they chose the latter. Free Art Productions which was set up as a production company in 2020 by Aafreen and Kartik was to produce the film.
With immense support from Family and Friends, they raised the money required to start the film. When they fell short of the finances, they sold their own house in Mumbai to finish the production of the film. The film was shot in difficult circumstances on and after the 2nd wave of the Covid-19 pandemic.
Finally, after facing all the hardships, "Karma Strikes" was completed against all odds due to sheer hard work, talent, and self-belief from a team of OUTSIDERS.
Director Kartik Venkatraman believes viewers will shower love on the honest effort of his team to make an out and out entertaining movie.