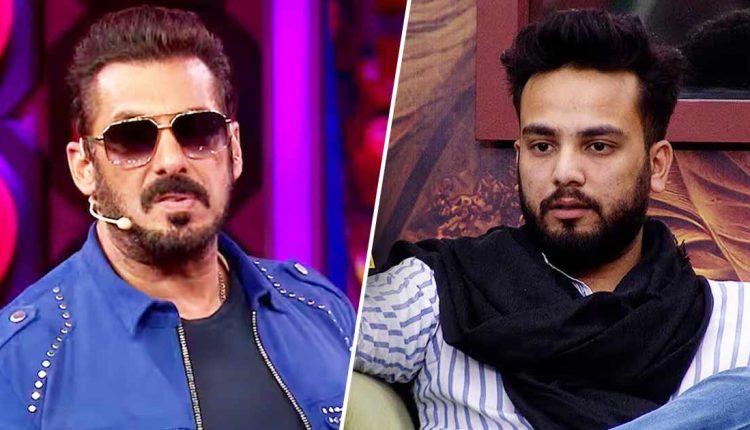 Elvish Yadav Controversy: Salman Khan Faces Backlash After Confrontation on Bigg Boss OTT 2
In a recent episode of Bigg Boss OTT Season 2, host Salman Khan found himself at the center of a controversy after scolding YouTuber Elvish Yadav for making derogatory remarks about fellow contestant Bebika Dhurve. The incident, which occurred during the Weekend Ka Vaar episode, has sparked considerable reactions against the celebrity, with fans and social media users expressing their outrage.
Elvish Yadav Fans Vs Salman Khan 
Salman Khan, who has been associated with the popular reality show for several seasons, is hosting Bigg Boss OTT Season 2. However, his actions during the recent episode have drawn widespread criticism. Fans of Elvish Yadav were quick to react and slammed Salman Khan for what they perceive as unfair treatment towards the YouTuber inside the Bigg Boss house.
As news of the confrontation spread across social media platforms, it was noticed that Salman Khan's Instagram account experienced a significant drop in followers. Prior to the controversial episode, the actor boasted a massive fan following of 66.8 million on the platform. However, the aftermath of the incident led to a drastic reduction in his followers, with the count plummeting to 3.7 million. Fans and critics alike took to social media to express their dissatisfaction with the actor's actions, and the hashtag #SalmanKhanLostFollowers started trending on Twitter.
Adding fuel to the fire, a screenshot of a tweet allegedly from Canadian mobster Goldy Brar surfaced on the internet. The tweet appears to be a threat against Salman Khan for publicly criticizing Elvish Yadav. However, the authenticity of the tweet and the involvement of Goldy Brar in the matter remain unverified at this time.
The controversy surrounding Salman Khan's actions on Bigg Boss OTT has not only divided fans but has also raised discussions about the role and responsibility of hosts in reality TV shows. Some argue that hosts should maintain a neutral stance and avoid taking sides, while others assert that they have a right to address problematic behavior among contestants.
As the controversy continues to unfold, fans, viewers, and celebrities are engaging in heated debates on social media platforms. The production team of Bigg Boss OTT has not released any official statement regarding the incident or the drop in Salman Khan's Instagram followers.
It remains to be seen how the situation will unfold and whether Salman Khan will address the controversy with Elvish Yadav directly. As the tension escalates, the public's interest in the show has only intensified, making the current season of Bigg Boss OTT even more dramatic and unpredictable.
Click here for the latest news from Bollywood, Hollywood, South Film Industry, Bhojpuri and TV world… Click here to join the Facebook Page, Twitter Page, YouTube page and Instagram of Bollywood Mascot !