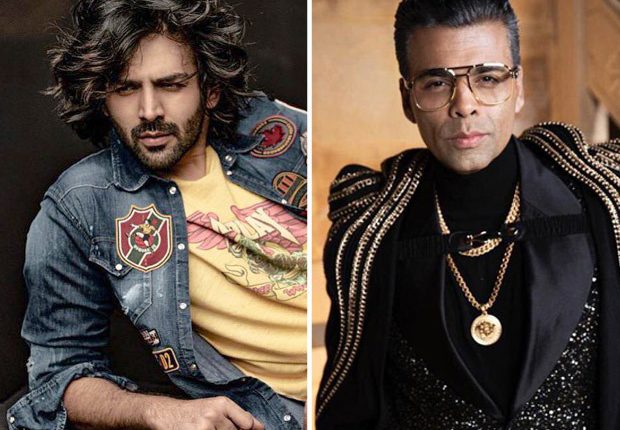 Dostana 2: Did Karan Johar Announced about not working with Kartik Aaryan?
It's been two years since I heard about the Karan Johar film Dostana 2. The filmmaker has roped in Kartik Aaryan in the lead role for it along with Janhvi Kapoor and he was supposed to play the gay character in it. They even shot for two weeks before the film went on hold due to the Covid Lockdown announced way back in March 2020. Now, as per the latest update, the makers have decided not to work with Kartik Aaryan as the actor has quit the film due to some creative differences with the makers. 
As per reports, the actor had a fallout not only with Karan Johar but also with the co-actress Janhvi Kapoor. This has led to a huge creative difference between them leading the actor to say his exit from the movie. As per Bollywood Hungama, Kartik was also suffering from the constant delays coming from the makers for the film and he was facing some issues with his dates. He is tied up with other films like Dhamaka and Bhool Bhulaiya 2. Recently, he wrapped up the shoot for Dhamaka along with finishing the dubbing. 
Kartik was facing issues from the makers as they were constantly blaming the lockdown for the start of the film. When things finally crossed the limit, Kartik was quick to decide. This led to a grave difference between the two that went to such an extent that helped the makers to announce that they are never going to work again for them. Karan also feels that Kartik has enough tantrums to make when it comes to working with him, which is also the reason for not working with him. Stay tuned to know more about him and others only with us.