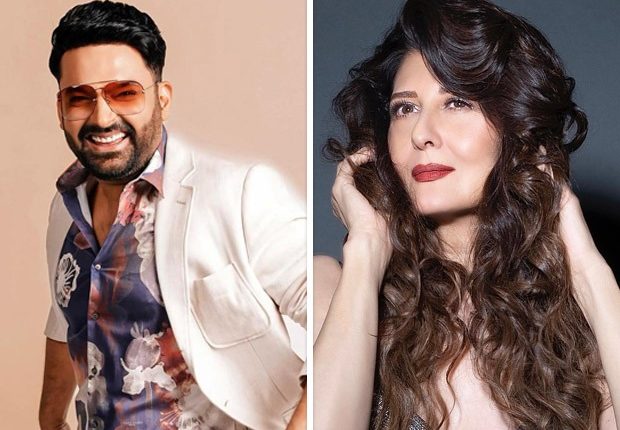 Bollywood News: Kapil Sharma Playfully Teases Sangeeta Bijlani, Acknowledging Her Fans Among Cricketers and Bollywood Celebs
Sangeeta Bijlani's Decade-Long Relationship with Salman Khan and Subsequent Marriage to Cricketer Mohammed Azharuddin: A Journey of Love and Divorce
Bollywood News: Recently, on the popular show "The Kapil Sharma Show," actor-comedian Kapil Sharma welcomed yesteryear Bollywood divas Mandakini, Sangeeta Bijlani, and Varsha Usgaonkar as guests. During the episode, the actresses delighted viewers with captivating stories from their film careers, offering a nostalgic trip down memory lane. Sangeeta Bijlani specifically shared an intriguing anecdote about her entry into Rajiv Rai's 1988 film "Tridev," revealing that she secured the role after her mother declined an offer from a filmmaker while Sangeeta was still in school.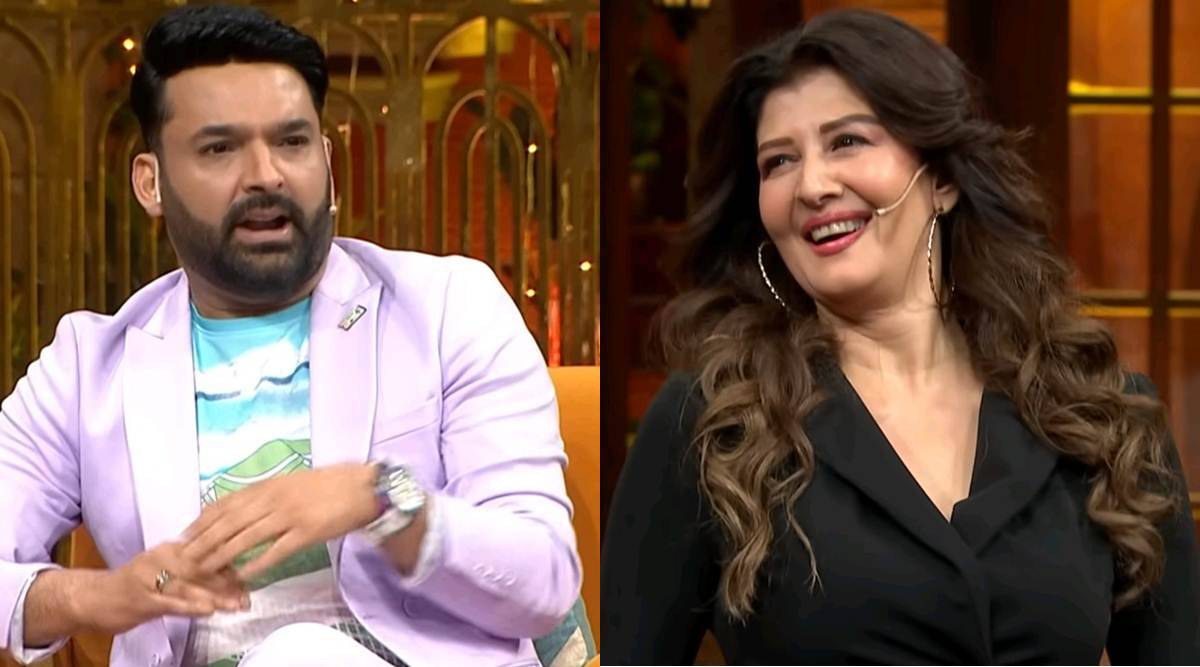 Sangeeta Bijlani's Journey from Tomboy to Bollywood Breakthrough
During her appearance on the show, Sangeeta shared an interesting incident, stating, "During my school days, I was quite a tomboy. I would jump off moving trains and buses. One day, while getting off a moving bus, a car suddenly stopped in front of me, screeching to a halt. As I rushed towards my mother, a man stepped out of the car and expressed his desire to cast me in a movie. He said, 'I want a girl just like her.' However, my mother declined the offer, mentioning that I was currently in school and too young. That was my first-ever offer.
Bollywood News: Katrina Kaif's Solid Support For Salman Khan During Jail Visit Exemplifies Their Strong Bond, Netizens Highlight
However, it was during her modeling days that Sangeeta eventually got her significant breakthrough. Recounting the story, she stated, "Following that incident, I was participating in a fashion show where Rajiv Rai happened to be present. After the show, he approached my mother backstage and expressed his desire to sign me. And that's how I landed the role in the film 'Tridev'.
Following her appearance in "Tridev," Sangeeta gained recognition, particularly due to the popular song "Oye Oye" from the film. People would often address her with those words, but Sangeeta shared that she never took offense to it. During her conversation with Kapil, she expressed, "Why would I get angry? I only feel love towards them."
During their conversation, Kapil Sharma highlighted Sangeeta's immense popularity, not only among Bollywood stars but also among cricketers. He remarked, "She is an actress who had fans among both cricketers and people from Bollywood." Sangeeta burst into laughter at Kapil's comment and concurred with him.
Sangeeta Bijlani's Friendship with Salman Khan
Sangeeta Bijlani and Salman Khan were in a relationship that lasted for more than a decade. Afterward, Sangeeta went on to marry cricketer Mohammed Azharuddin and decided to step away from the world of Bollywood. However, her marriage with Azharuddin ended in divorce, and despite this, Sangeeta and Salman have maintained a friendship.
During the episode, Kapil Sharma made a lighthearted comment about veteran Bollywood actor Naseeruddin Shah's dancing skills, mentioning that there were only two women who managed to make him dance – Archana Puran Singh and Varsha Usgaonkar. Kapil humorously stated, "Only two women have succeeded in making Naseeruddin Shah dance, one is Archana Puran Singh, and the other is Varsha.
Bollywood News: Sonam Kapoor London Stroll With Son Vayu Captured In Adorable Snap Shared By Anand Ahuja
While it may be difficult to envision Naseeruddin Shah dancing on screen, Varsha Usgaonkar shared that he wasn't uncomfortable when they danced together in the 1993 film "Hasti". Reflecting on her experience, Varsha stated, "I worked with him in two films, 'Shikari' and 'Hasti'. Although he wasn't my hero in 'Shikari', he played the lead role in 'Hasti'. We had a wonderful time dancing together in Ooty. It didn't seem like he was awkward, but I did teach him a step or two during that time.
Click here for the latest news from Bollywood, Hollywood, South Film Industry, Bhojpuri and TV world… Click here to join the Facebook Page, Twitter Page, YouTube page and Instagram of Bollywood Mascot !