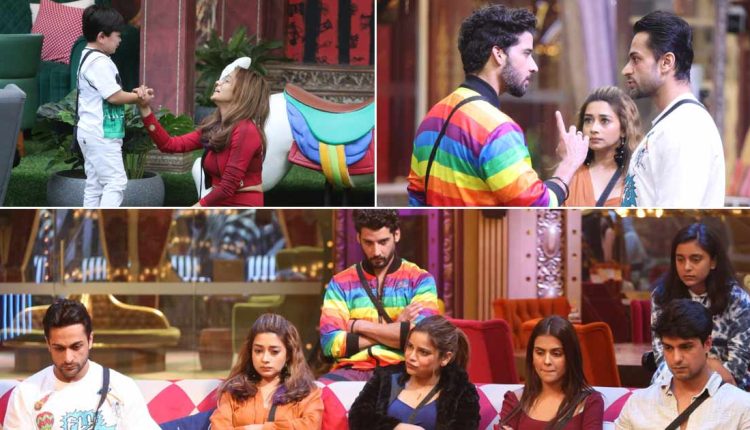 Bigg Boss 16: Contestants compete for prize money totaling 50 lakhs, with Team B winning the round
Bigg Boss 16 is taking numerous unexpected turns as the season finale approaches. Bigg Boss 16 gave the housemates another chance to win the prize money of 50 lakhs on the most recent show. Bigg Boss summons everyone to the living area and informs them that some contestants may be eligible to receive an additional 50 lakhs in prize money. Mandali will be on Team A, according to Bigg Boss, and Priyanka, Archana, and Shaleen will be on Team B. Later on in the programme, Bigg Boss explains the task's requirements, including the requirement that Team B hold the harness secured in the activity area for one hour.
Bigg Boss 16
Team A must prevail against its foe in this. Bigg Boss 16 goes on to say that the winning team will receive a prize of 50 lakhs. Bigg Boss then informs the family members that one additional person is needed for this assignment, therefore everyone should agree on who would sit outside. Shiv, Stan, and Nimrit from Team A then consent to take part in the mission. The show then transitions to the challenge. Priyanka, Shaleen, and Archana prepare by visiting the safety experts before the first buzzer sounds. Task begins.
The opposition team is immediately tortured by Shiv, Stan, and Nimrit. Shaleen, Priyanka, and Archana are treated with hair treatment, water, and other items by Shiv, Stan, and Nimrit. The members of Team B stand firmly clutching the buzzer after having endured such agony. Shiv continues to hurl water at this point, which Priyanka disapproves of and bans. But Team B triumphs in the initial phase of the task. The next round of this programme will take place tomorrow, or on Thursday, according to Bigg Boss.
Bigg Boss 16, Struggle for increasing prize money
Click here for the latest news from Bollywood, Hollywood, South Film Industry, Bhojpuri and TV world… Click here to join the Facebook Page, Twitter Page, YouTube page, and Instagram of Bollywood Mascot!