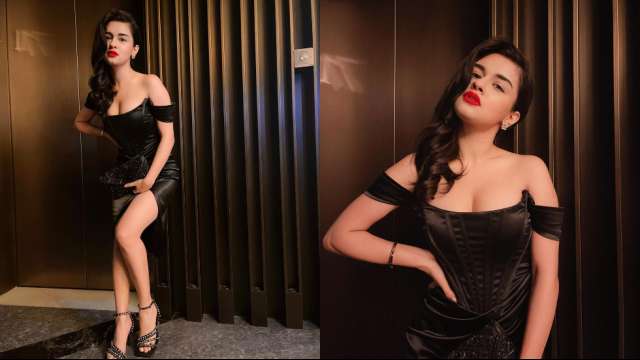 Avneet Kaur: You would never have seen this actress in such hot look before
Have you seen those Goa pictures of hot glamourous actress Avneet Kaur before? Actually, Already viral photos of this beauty queen, are are doing the rounds on social media once again. Avneet Kaur, a 20-year-old model, looks stunning in these photos.
Avneet has posted many of her photos from her recent trip to Goa, where she wore a black bold and short outfit. Her fans are pleased after seeing Avneet's stance in these photos.
Avneet Kaur, a well-known television actress, is quite active on social media. On the basis of his abilities, she has carved out a distinct personality in the television industry. Avneet Kaur's fans are ecstatic to see her beauty. On Instagram, the diva has more than 27.7 million followers. The actress is still being talked about more for her Instagram post than for her talent. Meanwhile, Avneet Kaur has raised the internet's fever yet again by posting some steamy photos to her Instagram account.
Avneet Kaur looks incredibly hot and stunning in a black dress in the images she published on social media. People are going insane because of her hot style. Following the release of the photos, her supporters have gone insane. Avneet Kaur wore her hair down for this photograph. Avneet Kaur is seen in the photos pulling seductive poses while sitting on the stairwell. Avneet Kaur is seen wearing black goggles in a shot.
Avneet had previously published photos of herself in the same dress on Instagram. On the occasion of the New Year, she released these photos. At such a young age, Avneet has achieved a level of popularity on television that few people achieve even after a long career. In the year 2012, Avneet made her acting debut in the series 'Meri Maa.'