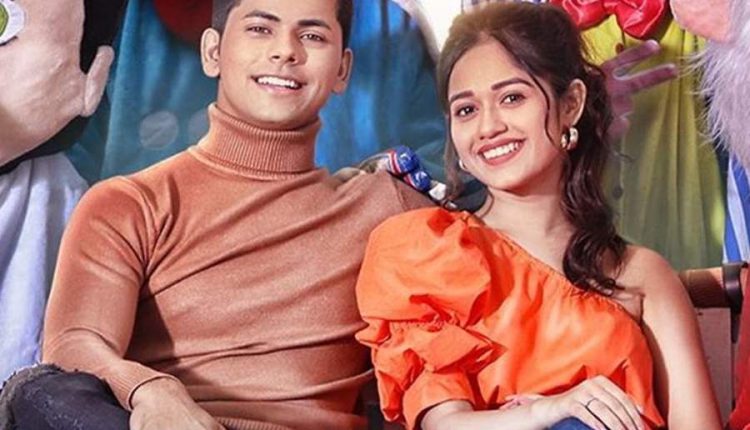 Jannat Zubair Rahmani and Siddharth Nigam have crossed 100 Million on… !
If you are using social media now a days then you would have definitely been familiar with these names Jannat Zubair Rahmani and Siddharth Nigam, Aren't you? The couple was featured in a music album named Ringtone which was released on 1 May 2020 by Desi Music Factory. The song was getting loads of love from the audiences of Siddharth and Jannat as well. The song has crossed 100 million views on YouTube so far and still been loving by fans. Both Jannat Zubair Rahmani and Siddharth are very young in age but having a huge fan following on social media.
Siddharth Nigam is not only active on social media but he is doing very well in acting as well. He has achieved a house to house fame by working in many TV serials. He made his Bollywood debut by playing young Amir Khan in Dhoom 3 where he gave his best and came in lime light. Jannat Zubair Rahmani started her acting career by playing the lead in TV serial Phulwa. Later she worked in so many TV serial in lead and after joining the short video platform TikTok, she gained an amazing popularity on social media and been titled as TikTok Queen.
Siddharth and Jannat, both many times make Instagram reels together which their fans love a lot. Their song Ringtone was very much liked by their fans just because of their great chemistry. The song Ringtone was sung by Pritindra while the music was given by Rajat Nagpal. Its beautiful Punjabi lyrics are penned by Vicky Sandhu. By the way, Jannat and Siddharth recently worked together in another song titled by Wallah Wallah which is being hugely popular among the audiences. The couple reached to the Bigg Boss 15 stage and meet the host Salman Khan for promoting the song.