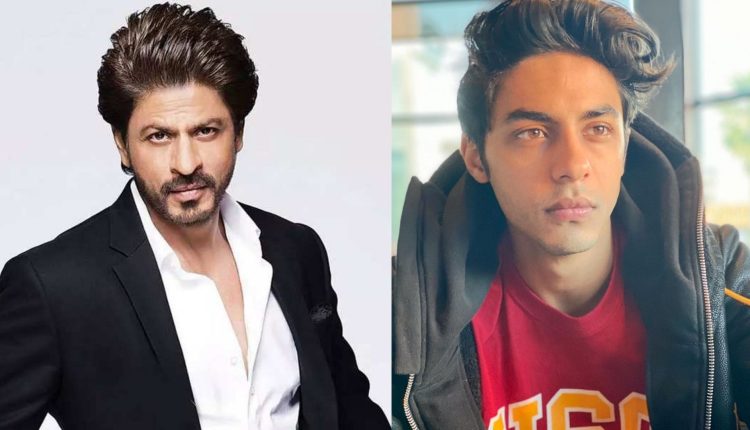 Aryan Khan Sounds like his Father Shah Rukh Khan, Is the Young Star Following His Father's Footsteps?
Aryan Khan, the son of Shahrukh Khan, seems to not only have inherited his father's looks but also his voice. A recent audio clip of Aryan has gone viral on social media, leaving fans puzzled as to whether it's actually Shahrukh speaking or his son.
If you haven't heard the voice of Bollywood superstar Shahrukh Khan's son, Aryan Khan, then you're missing out on something special. A recent audio clip has gone viral on social media, in which Aryan's voice sounds exactly like his father's. Fans are now comparing the two voices and are finding it hard to tell them apart. The resemblance is so uncanny that it's not just Aryan's looks that are like his father's, but his voice as well. This has left many fans amazed and confused at the same time. Aryan Khan is yet to make his Bollywood debut, but with his striking resemblance to his father, he is already a star in his own right.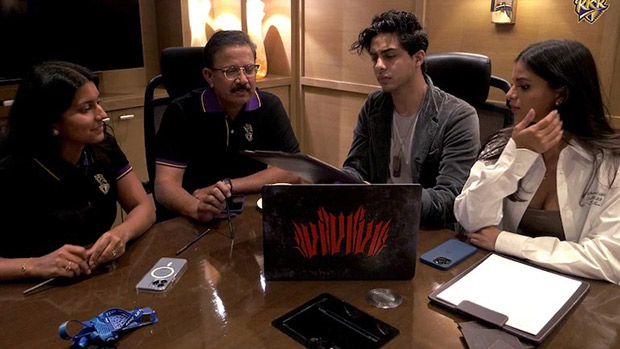 Aryan Khan's voice has actually been heard on the big screen before. The reason for the recent buzz around his voice is due to the fact that he lent his voice to the character of a lion in the animated movie, Lion King. Although both Shahrukh and Aryan Khan provided their voices to different characters, listening to Aryan's voice can be confusing at first as it sounds very similar to his father's voice. This has led to a lot of excitement and curiosity among fans about Aryan's potential future in the entertainment industry.
Since we heard Suhana Khan's voice here is Aryan from the 2019 lion king movie. He sounds just like SRK.
by u/superstarheaven in BollyBlindsNGossip
Aryan Khan's voice is strikingly similar to that of his father, the King Khan of Bollywood, Shah Rukh Khan. In the animated movie "The Lion King," Shah Rukh voiced the character of Mufasa, the just king of the jungle, while Aryan lent his voice to Simba, Mufasa's son and the film's main character. Despite their different roles, the similarity in their voices is so uncanny that even Gauri Khan, Shah Rukh's wife, would have trouble telling them apart.
The throwback video featuring Aryan's voice has been gaining widespread attention on social media. People are thrilled to discover the striking resemblance between the voices of father and son. Listening to Aryan's voice is like listening to Shahrukh himself. Following the success of The Lion King, much of the excitement among audiences centered around Aryan's voice. People had high hopes for Aryan's potential in the entertainment industry, given the confidence evident in his voice. They believed that his appearance on the big screen would be explosive.
As of now, there are no rumors regarding Aryan's debut in acting. However, in his childhood, he portrayed the childhood version of his father's character in Shah Rukh Khan's blockbuster film Kabhi Khushi Kabhie Gham. On the other hand, Suhana is set to make her acting debut in the upcoming film 'The Archies'. Although Suhana is yet to showcase her talent, Aryan has already received accolades for his portrayal of Simba in Lion King with his voice talent.