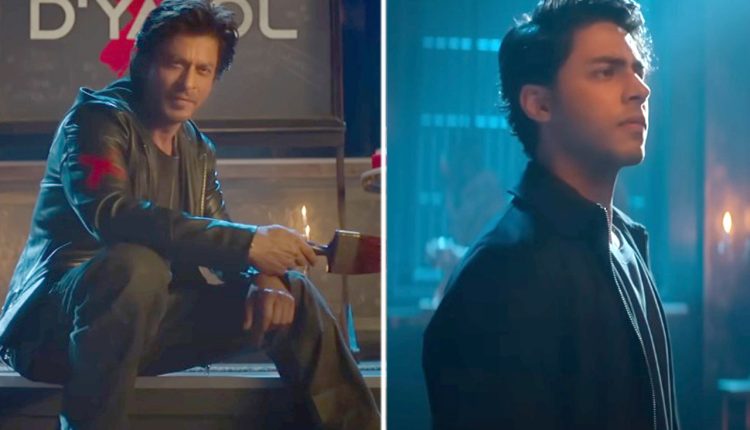 Aryan Khan clothing line sells out in a day despite high prices, earns praise from SRK
Shah Rukh Khan has responded to the news of his son Aryan Khan's luxury clothing brand selling out its entire collection in just one day. The brand was recently launched by Aryan Khan and has garnered much attention from customers despite the high prices.
Shah Rukh Khan's son, Aryan Khan, has shown more interest in business than acting. He has demonstrated this through his involvement in various ventures such as the IPL auction and the recent launch of his luxury clothing brand.
Aryan Khan's fashion brand
On April 30, Aryan Khan launched his luxury streetwear clothing brand Diavol X (D'YAVOL X) and made the collection available for purchase online. However, the high prices of the limited edition pieces caused controversy on social media, with some trolling the brand.
The prices of the brand have experienced a highly expensive.
When discussing certain products associated with Aryan Khan, it was noted that a single Diavol X jacket was priced at 2 lakhs, while a T-shirt was priced at 24000. These prices are considered to be quite high for clothing items. However, despite the expensive nature of these products, Aryan's entire collection of clothing was sold out within the span of just one day, indicating that there was high demand for these products despite their high prices.
The entire range of clothing was sold out.
Following the launch of his brand on April 30th, Aryan Khan took to his official Instagram account on May 1st to announce that his entire collection had been sold out within a single day.
There was a reaction from Shah Rukh Khan
Shah Rukh Khan also conveyed his joy over the success of his son Aryan Khan's inaugural business venture. He further shared Aryan's post on his own Instagram story. The post, which stated that the entire inventory had been sold out, expressed gratitude to customers for their support, and also hinted at the release of a new collection in the near future.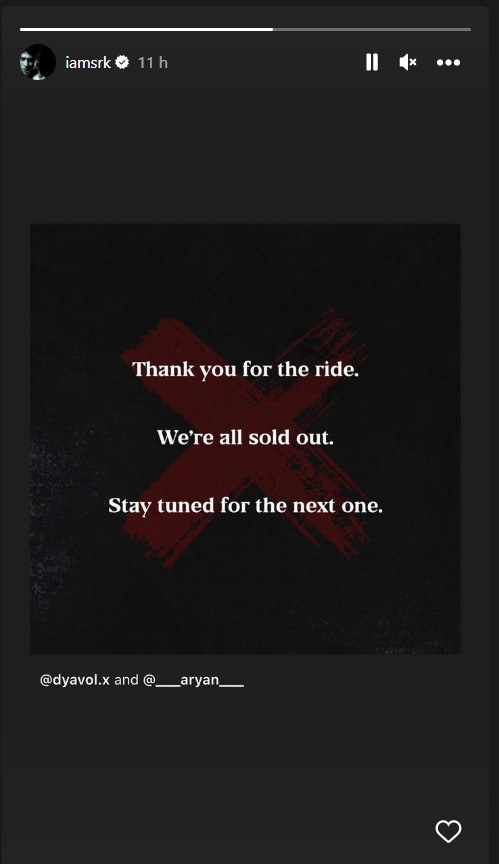 As soon as Aryan Khan's brand launched its collection, the website encountered technical difficulties due to an overwhelming amount of traffic, resulting in some customers being unable to access the site. The brand later posted a message on Twitter, acknowledging the issue and requesting customers to be patient, stating that they were experiencing a high volume of traffic and checkout requests. However, the problem was promptly resolved, and the website was made accessible to customers once again.
The advertisement featuring Shah Rukh Khan and Aryan Khan
Prior to the launch of his brand, Aryan Khan created a promotional advertisement, featuring both himself and his father, Shah Rukh Khan. This marked the first occasion where Aryan and Shah Rukh appeared together on screen.
Click here for the latest news from Bollywood, Hollywood, South Film Industry, Bhojpuri and TV world… Click here to join the Facebook Page, Twitter Page, YouTube page and Instagram of Bollywood Mascot !