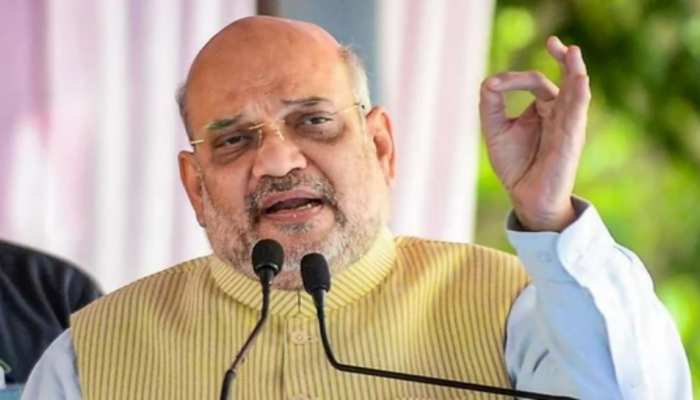 Amit Shah statement stirred controversy in Bollywood, accused of portraying police in a negative light
Bollywood and controversy have a long history together. Recently, Union Home Minister Amit Shah made a new accusation against the film industry that has made headlines. Shah caused a stir when he made a statement about the image of the police.
Bollywood News: Union Home Minister Amit Shah laid the foundation stone for Madhya Pradesh's Forensic University on Monday. Amit Shah, while criticising Bollywood and the film industry, stated that the country's police work 24 hours a day with full devotion and dedication, but that some producers-directors in our film industry are attempting to destroy the image of the police in a negative way in order to ensure the success of their films. present source These cops are doing their job whenever the countrymen celebrate their festivals, but the silver screen has tarnished their image.
This was stated by Amit Shah
Amit Shah stated during this programme at Ravindra Bhavan in Bhopal that the majority of police officers today are sacrificing their lives in the line of duty. This number has surpassed the number of soldiers. According to the Union Home Minister, over 55 thousand police officers have been martyred in the country while fighting Naxalism, terrorism, and internal security. They keep a close eye on us, but the silver screen is unconcerned. These same policemen are deployed in our security when we celebrate festivals or any festival. Police officers are on duty 24 hours a day, seven days a week.
Amit Shah laid the foundation stone for Forensic University
On Monday, Shri Shah laid the foundation stone for the Forensic University being built in Madhya Pradesh. Aside from that, he inaugurated and laid the groundwork for a number of projects related to the Police Department's residence and administrative buildings. The Barkheda Bondar Forensic University is being built near the state capital of Bhopal. The university will be built on approximately 27 acres of land.
SIMI has been completely abolished
According to Amit Shah, the state BJP government has broken the back of the banned organisation SIMI. The headquarters of this banned organisation were once located in the Malwa region, but it has since been demolished by security forces. According to the Union Home Minister, members of the banned organisation Students Islamic Movement of India (SIMI) were sent all over the country from the Malwa region. These people used to work to destabilise the country, but they were driven out by the BJP government. Their nefarious and illegal activities have now ceased.
Click here for the latest news from Bollywood, Hollywood, South Film Industry, Bhojpuri and TV world… Click here to join the Facebook Page, Twitter Page, YouTube page, and Instagram of Bollywood Mascot!