Adhyayan Suman Speaks Up: Revealing Truth about Kangana Ranaut Relationship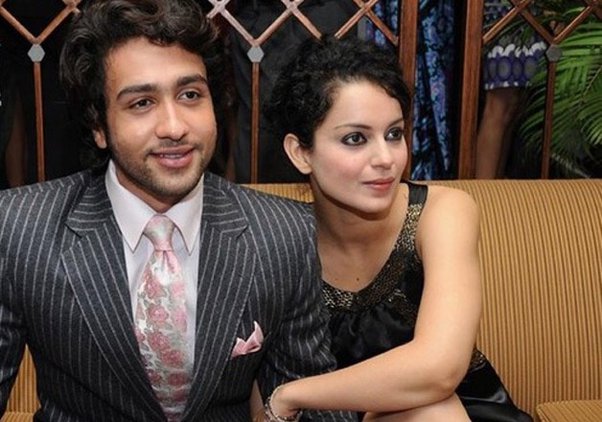 After nearly a decade of silence, actor Adhyayan Suman has finally opened up about his tumultuous relationship with Bollywood actress Kangana Ranaut. In a candid interview with News18, Adhyayan shared his side of the story, shedding light on the reasons behind his decision to speak publicly about their past in 2017, almost eight years after they dated.
Having made his debut in Bollywood around 15 years ago, Adhyayan Suman found himself under the constant scrutiny of the media and public due to his high-profile relationship with Kangana Ranaut, his co-star in the movie "Raaz: The Mystery Continues."
In the interview, Adhyayan expressed that he had no regrets about speaking up, stating that he did it as any ordinary human being would when faced with misjudgments and misconceptions about their personal life. He believed that the public deserved to hear his side of the story, especially when the other side had already been well-publicized.
Adhyayan emphasized that his intention was not to seek publicity or sensationalize their past relationship. He clarified that he did not orchestrate any press conferences or create unnecessary drama when they were together or when they broke up in 2009. Instead, he chose to address the matter only once, out of respect for himself and the person he was involved with.
The actor acknowledged the existence of two sides to every story, and he believed it was essential to present his truth to clear misunderstandings and set the record straight. Being in the public eye, he was subjected to countless opinions and judgments, making it even more crucial for him to speak out.
Addressing the perception that he might have spoken up for publicity or career gains, Adhyayan firmly dismissed such claims. He asserted that if he were seeking publicity, he would have done so back in 2009 when their relationship was a hot topic. He emphasized that an artist's professional success relies on talent and not personal affairs.
Speaking candidly about the backlash he faced after opening up, Adhyayan acknowledged that he had to weather criticism. However, he remained resolute, stating that he had no regrets whatsoever. In fact, he revealed that some of those who had judged him in the past later approached him with apologies after understanding his perspective.
The revelation comes after Adhyayan Suman and Kangana Ranaut's romance became a subject of public interest in 2008. The couple parted ways in 2009, and it was in 2016 that Adhyayan made shocking allegations against the Queen star, accusing her of physical violence and practicing black magic on him.
Throughout his career, Adhyayan Suman has appeared in notable films like "Haal-e-dil," "Heartless," and "Raaz: The Mystery Continues." However, the actor's personal life had always been a topic of speculation and gossip, overshadowing his professional achievements.
With this candid interview, Adhyayan Suman has finally chosen to share his side of the story, hoping to put an end to the long-standing rumors and misconceptions about his past with Kangana Ranaut. It serves as a reminder that behind the glitz and glamour of Bollywood, celebrities are ordinary individuals who grapple with their own trials and tribulations in life.
Click here for the latest news from Bollywood, Hollywood, South Film Industry, Bhojpuri and TV world… Click here to join the Facebook Page, Twitter Page, YouTube page and Instagram of Bollywood Mascot !