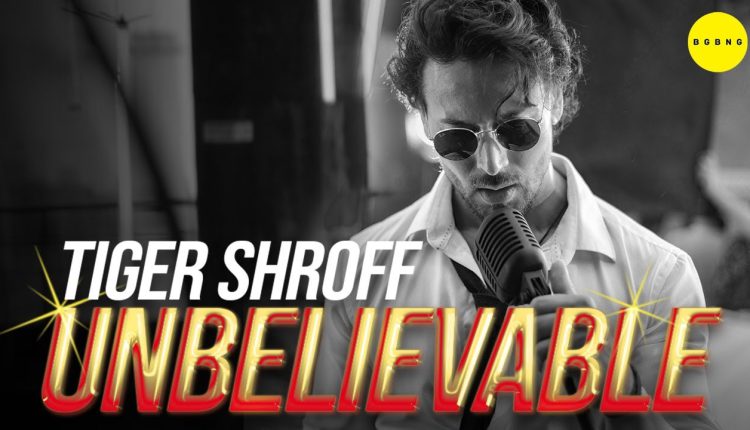 youTube
Tiger Shroff Shared Unbelievable Music Video Teaser
Unbelievable Music Video Teaser: Bollywood Actor Tiger Shroff, who earlier shared the motion poster of his debut track as a singer— 'Unbelievable' on his Twitter account, recently released the teaser of 'Unbelievable Song' today and the fans are already excited to watch the Unbelievable full song.
Tiger Shroff took his twitter account to and shared the Unbelievable Song Teaser and wrote, "Hey guys here's the teaser of my first song, hope you guys like it Smiling face with smiling eyes and just want to say that #YouAreUnbelievable. Red heart #UnbelievableTeaser @bgbngmusic @punitdmalhotra @hashtagGaurav @iamavitesh #dgmayne @dop_santha"
Tiger Shroff looks impressive in the teaser video as he holds the mic & sings the track. The war actor, in collaboration with Big Bang music, has brought this track- #YouAreUnbelievable.
Unbelievable has been written by DG Mayne and Avitesh, with Tiger Shroff giving his voice. Unbelievable is produced by Big Bang Music and will see Tiger Shroff dancing and singing to his own voice for the first time. Unbelievable song will release on 22nd September!