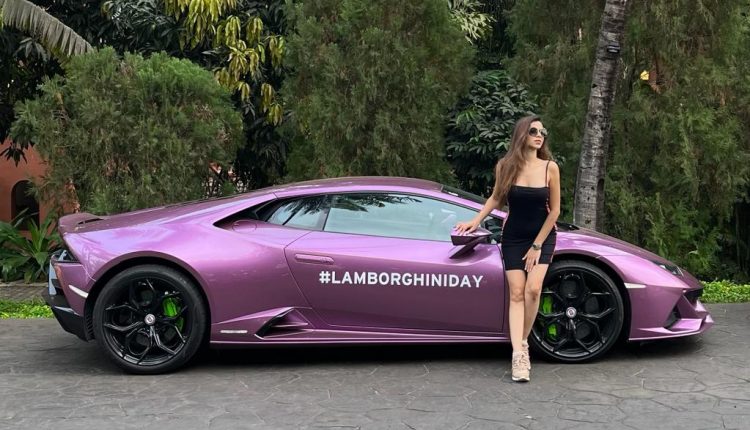 The Industry Takeover by DJ Himani Singh
Over the years, there has been a lot of talk about notable people in several different fields, their work and their lives. Somehow this is a topic of conversation that never ends, and rightfully so. There are some people that need to be heard and seen. Their charisma, presence and work is so outstanding, that it forces everyone around to step back and look. These personalities are rarely subdued. They often have a natural charm that draws everyone in and one such artist, DJ and Emcee is Himani Singh.
She started her journey when she was called on stage to host a college festival. Starting as an Emcee, she was hosting and opening shows for some of the biggest musical artists in the industry which made her naturally inclined towards music. She is a self-taught DJ and perfected her craft by asking her peers for advice and learning on the job. Though she's great with all genres of music, she especially enjoys Bollywood.
Some of her key achievements as a DJ include playing at actress Mouni Roy's weddings, playing for Lamborghini car launches multiple times over the past couple of years, playing at weddings even in China and Thailand, playing for the first Mc Laren store launch in India and has even opened for DJ Snake at Sunburn! Her list of accomplishments is never-ending and over time, with her perseverance and hard work, she has come to be recognised by some of the biggest names in the entertainment business. She is a born performer and music is the language of her soul. In her own words, she believes that it is something that transcends cultures, backgrounds, languages and breaks down any barriers that might exist. She always plays for the crowd rather than for herself. Her aim is to connect with the audience, understand what they are looking for, and then play what they can relate to which sets her apart from most people. If all of these achievements were not enough, she has also performed in Antalya for Amway at a venue in Turkey where the likes of Jennifer Lopez have previously performed!
Himani has always been true to her roots and authentic to the craft that she is working on. This is one quality that is sure to help her stay steady and on pace in the future as well. She is not just another artist vying for fame and influence in the industry. She is someone that has her heart set on her craft and her eyes set on the goal which is her continuing to learn and perfect her craft with the experience that she has. When someone has the kind of experience that she does, it is easy to stick to the flow and stick to what you know works. But when it comes to her, she knows that evolving with your work and craft is something that will never fail you. She has everything one needs to reach the top and is on a steady march to it.
Click here for the latest news from Bollywood, Hollywood, South Film Industry, Bhojpuri and TV world… Click here to join the Facebook Page, Twitter Page, YouTube page, and Instagram of Bollywood Mascot!