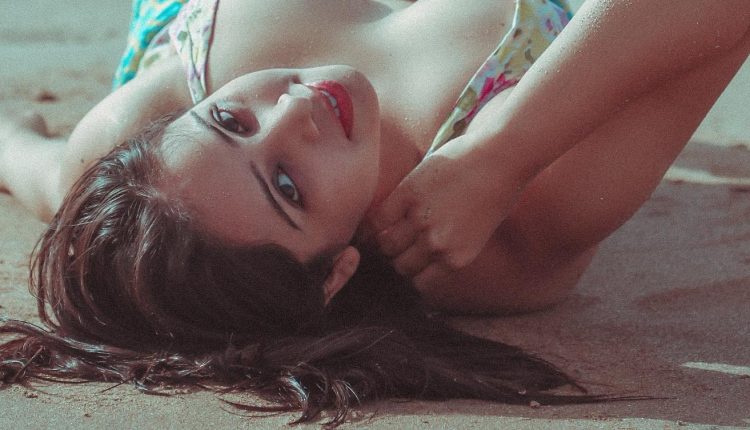 Surabhi Tiwari Shines Bright in 'Cottonpete Gate,' Garnering Acclaim for Her Performance
Surabhi Tiwari, the talented and versatile Indian actress, has left audiences in awe with her shining performance in the recently released Kannada film 'Cottonpete Gate.' Her portrayal in the film has garnered widespread acclaim, establishing her as a standout talent in the industry.
In 'Cottonpete Gate,' Surabhi Tiwari delivers a captivating performance that has resonated deeply with viewers. Her portrayal of the character showcases her range as an actress, and her ability to bring depth and authenticity to her roles has not gone unnoticed.
Tiwari's on-screen presence is described as radiant, commanding attention with her compelling performance. Her nuanced expressions, impeccable dialogue delivery, and ability to convey a wide array of emotions have impressed both audiences and critics alike.
Critics have applauded Surabhi Tiwari for her remarkable talent and the dedication she brings to her craft. Her performance in 'Cottonpete Gate' is hailed as a shining moment in her career, where she skillfully portrays the complexities of her character with finesse and grace.
The film's success can be attributed in part to Tiwari's ability to bring her character to life and create a genuine connection with the audience. Her magnetic performance has drawn praise for its authenticity and the emotional depth she brings to each scene.
Surabhi Tiwari's shining performance in 'Cottonpete Gate' has earned her accolades and admiration from critics, who have praised her ability to captivate and engage the audience. Her portrayal has been described as both powerful and nuanced, leaving a lasting impression on viewers.
As word spreads about Tiwari's outstanding performance, fans and industry insiders are eagerly anticipating her future projects. Her talent, dedication, and ability to breathe life into her characters have positioned her as a rising star in the Kannada film industry.
Surabhi Tiwari's shining presence in 'Cottonpete Gate' showcases her exceptional talent and potential. Her ability to shine on screen and captivate audiences demonstrates her prowess as an actress. With each project, Tiwari continues to solidify her place as one of the industry's brightest stars, leaving an indelible mark with her remarkable performances.
Click here for the latest news from Bollywood, Hollywood, South Film Industry, Bhojpuri and TV world… Click here to join the Facebook Page, Twitter Page, YouTube page and Instagram of Bollywood Mascot !