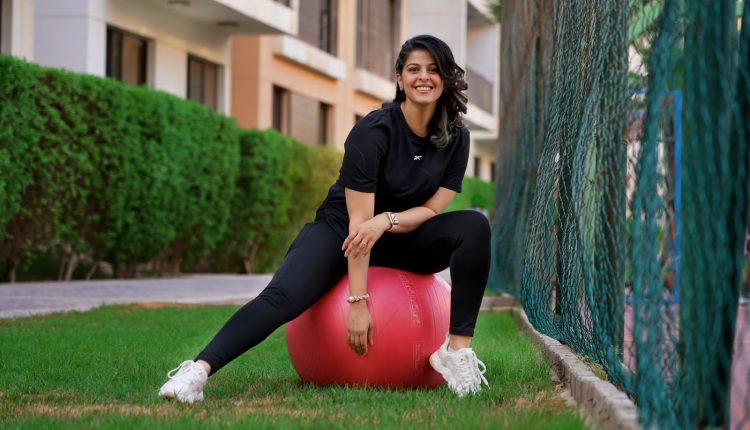 Shifa Sayed, Know about this strong, brave and powerpuff girl
Shifa Sayed is a real-life powerpuff girl. Just like those fictitious superheroes, she is strong, brave and able to influence other people's life positively.
Shifa Sayed is a woman who is immensely strong-willed and almost always ends up winning what she desires. Now, the mother of three at 32 years of age was once an emerging judoka star in Mumbai. Shifa Sayed was born in Goa in 1990 and moved to the city of dreams in the early stages of her life. Her younger brother was a fan of martial arts and practised judo. Following his footsteps, she asked her parents to admit her to a judo academy as well, and she got wholesome support from her family.
Soon after joining the United Judo Academy, Shifa Sayed started to climb the ranks and began to compete in friendly matches for the academy and representing her school in inter-school competitions. She featured in various tournaments, which took place in different cities all over India. "I was kind of god-gifted in judo," said Shifa during an interview. "I never worked too hard during training. Instead, I paid more attention to technicalities and listened to my mentors. I relied more on the technical aspect of the sport and used brains to win matches, rather than depending on my physical strength."
The aspiring judoka tackled every obstacle on her way and went on to become the bronze medalist at the state level, representing Maharashtra.
However, as Shifa Sayed grew older, it became tougher for her to juggle between judo and her studies. It was becoming difficult for her to maintain good performance in her senior years of school. Eventually, there was a point where her parents asked her to set her priorities and the then 14-year-old Shifa had to take the tough decision of bidding goodbye to the sport she loved.
Just five years after leaving judo, she got married at the age of 19 and moved to Saudi Arabia with her husband. Since the very early years of her life, Shifa was an agile girl. She learned to ride a bicycle at the age of 10-11 and at 14, she could ride a motorcycle. After leaving judo, it was one of the activities where she found comfort and fulfilment. She loved to feel the breeze touching her face as she rode the motorcycle. However, it was easy for her to ride the bike in India at that age without a license, but in the Kingdom, it was tough for her to follow her passion. "The environment of Saudi Arabia was different from Mumbai. Women were banned from driving due to cultural issues. The cultural shock got me into a deep depression. In Mumbai, I used to ride a bike as it was a routine activity. Not being able to ride here made me miss a huge part of me," said Shifa Sayed.
After spending three years in the KSA, Shifa Sayed gave birth to a beautiful girl who she named Ziya. Shifa Sayed was obsessed with the little angel and did not sleep for straight 24 hours, despite being exhausted after the birth, as she did not want anyone to touch her without her consent. In 2016, she was blessed with another girl Zaria, and in 2017, she welcomed her youngest son Arqan. Though Shifa Sayed had three kids, she still wanted to live her life to the fullest.
In 2018, a group of women established a riding group, they had their licenses from Bahrain, but as an expatriate, Shifa Sayed did not have that luxury. She was desperate. She used to pray for a change in government policy as it was too risky for her to ride a bike in KSA without a license. "I was fearless before, but motherhood instilled a little fear in me," she said. "I guess there is some scientific reason for that, but I couldn't comprehend WHY. Maybe, subconsciously, I feel who will look after them if something happens to me." Fortunately, on June 1, she received a message from her friend Fatma, who is also a motorcyclist, that the government has started issuing licenses to women.
Her husband was super supportive, and he completed all the formalities required for her license. And finally, the day arrived. "Two Saudi women had gotten their licenses before me and I was the third one to get it. However, I was the first Indian to do so. I remember taking pictures with the staff. it was a historic moment!" Meanwhile, as Shifa Sayed struggling to cope with the cultural changes soon after moving to KSA, she had started studying nutrition. She went on to become a nutritionist and corrective exercise specialist. To stay in touch with what she studied, Shifa started working as a freelancer, having group and one on one sessions with clients, guiding them about their diet, health and other similar aspects.
Moreover, in 2019, Shifa Sayed started making short videos on TikTok related to health and nutrition. During the pandemic, she started making more videos to counter the depression locked down had caused, and she got an overwhelming response. As she garnered more views, she also attracted trolls. However, instead of getting deterred by those comments, she started hitting back at them, leaving them no place to hide. She began making videos with a screenshot of the comment, along with the name of the commenter, to give fitting replies to the bullies. It left no room for confusion regarding who is the desired target of the video and no encrypted message, which the audience appreciated. Her distinctive and courageous replies to trolls became her claim to fame and increased her popularity on social media platforms.
Eventually, in 2022, she was rewarded with the Best Female KSA Influencer Award. "I felt nice as I got to know about the award. I felt appreciated. It was something missing from my life," she maintained. Shifa has impacted hundreds of lives so far. Terming it a gift from God, she stated that she is capable of only taking positives from strangers and leaving all the negativity behind. She urged others also to learn and practice the trait. "Strangers must not affect your life with their words," she said. "What impacts me are the people I love. My dear ones. If my people are negative about me, it hurts me. They can put me into depression."
Despite getting the award for the best female influencer of the year, Shifa Sayed still does not like to call herself an influencer.
"I never wanted to be an influencer, and I don't consider myself an influencer," she stated. "I call myself an entertainer or someone, who is in touch with the public, a public's people." Shifa has been working as a nutritionist, making videos, taking on trolls, and riding bikes around the Kingdom and still not allowing her family to be ignored. Isn't it what a powerpuff girl should look like?
Click here for the latest news from Bollywood, Hollywood, South Film Industry, Bhojpuri and TV world… Click here to join the Facebook Page, Twitter Page, YouTube page, and Instagram of Bollywood Mascot!