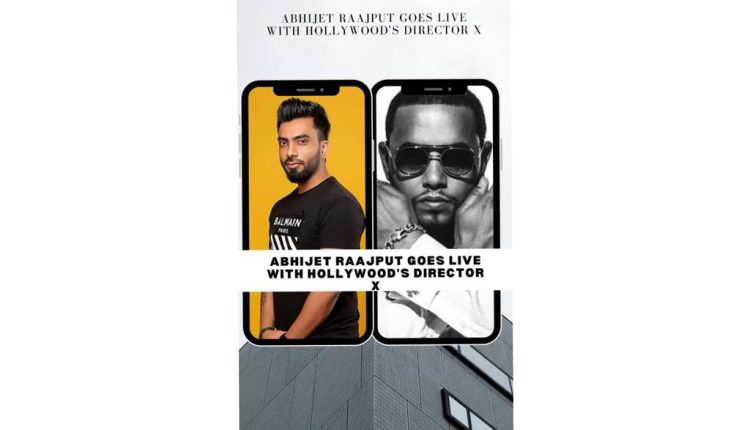 "Our younger generation is getting stuck at their homes because of social media," said Bollywood film director Abhijet Raajput
Abhijet Raajput, a former fashion photographer who is now a music video director, is getting ready for the new web series "Lovers." The first round of shooting will start by the end of 2022.
According to Abhijeet Raajput, I've been approached by people to direct their films, but I've turned them down because I think my directorial skills still require work.
Abhijet Raajput
Director Abhijet Raajput says about the current generation: "Our younger generation is getting stuck at their homes because of social media. They've grown incredibly impatient. They need to leave their house, view things, pay attention to their environment, and explore as much as they can if they want to become artists. Additionally, he said, "Please give your dreams some time, and never give up.
Abhijet Raajput's objective as a musician is to give emerging artists a chance and help them break through on his record label. Because it has grown more challenging for huge companies to take chances and support emerging or underground artists, There are so many artists in this day and age, and they all have incredible talent. Big banners want refined painters now for their banners.
Abhijet Raajput also adheres to the philosophy of giving newcomers an opportunity, whether they are makeup artists, stylists, or photographers. Every new project brings a fresh crew on board, which gives the project a new energy.
Kurbaan (2015), which was published on Times Music, marked Abhijeet's debut as a music video director and starred punjabi musician T- Jay (Taranjeet Singh).
Shares of Abhijet Raajput "Sarthi K, a folk musician, called me after we watched Kurbaan and wanted me to helm a music video for him. I did a good job with it and changed the folk singer into a contemporary performer. Since then, throughout the course of the last 7-8 years, I've worked on more than 50 music videos and 10+ digital corporate ad films for designers such as Raymond, Sabyasachi, Anita Dongre, PNG Jewelry, and many more ".
The international song "Waiting by Two Ninzas," which was only played by the English entertainment music channel VH1, was also directed by Abhijet Raajput. Abhijeet is now preparing to film a music video featuring. Everything save the Spanish artists' repose will be Indian.
Click here for the latest news from Bollywood, Hollywood, South Film Industry, Bhojpuri and TV world… Click here to join the Facebook Page, Twitter Page, YouTube page, and Instagram of Bollywood Mascot!