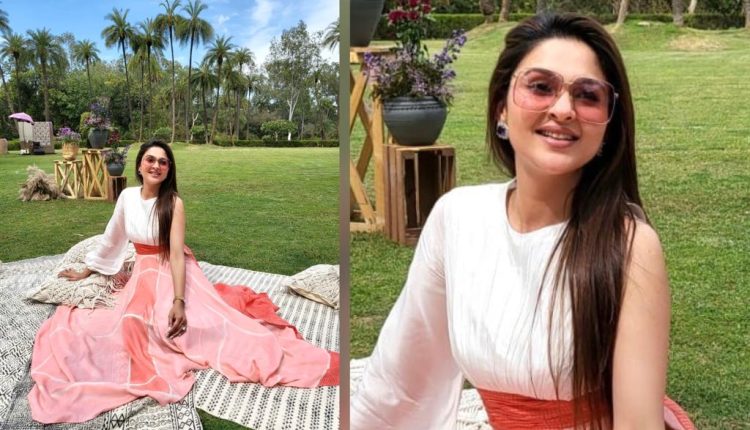 Nutritionist Apurva Agarwal Shares Insights on PCOD, Thyroid and Diabetes
Apurva Agarwal is a clinical nutritionist based in Nagpur who specializes in creating customized diet plans for people with various health conditions. Her approach emphasizes balanced nutrition, portion control, and exercise to help individuals achieve their health and wellness goals.
Apurva Agarwal 's expertise in the field of nutrition comes from completing her nutrition course at Cornell University in the United States and years of experience. Her education and training have helped her develop customized diet plans that cater to the specific needs of her clients. "As a clinical nutritionist, I have seen first-hand how PCOD, thyroid, and diabetes can impact the lives of my clients. It is important to understand that these disorders are not something to be ashamed of, and seeking treatment is crucial to managing symptoms and improving quality of life," emphasises Apurva Agarwal.
In particular, Agarwal's diet plans have been effective for many women in managing PCOD, thyroid, and diabetes. These conditions are prevalent in today's society, and many women struggle with managing them. Her approach involves creating a customized diet plan that takes into account the specific needs and preferences of her clients. This approach has helped many women manage their conditions without medication and has led to significant improvements in their symptoms. "While each of these conditions is unique, they all share a common thread: they are influenced by hormones and metabolic imbalances. This is why lifestyle changes, such as exercise and dietary modifications, can be so effective in managing symptoms and improving overall health," adds Apurva.
Agarwal's success in managing these conditions has put her on the map as one of the most sought-after nutritionists in the industry. Her vision and mission to transform people's lives sustainably have been achieved through her dedication and hard work. In addition, Apurva Agarwal has actively been working towards raising awareness about the importance of healthy eating habits. At several events, she has advocated the importance of a nutrient-rich diet balanced with exercises that can effectively help curb the symptoms and manage health problems such as PCOD, thyroid, diabetes and more.
Her commitment to helping people transform through personalised diet plans is a testament to her dedication and hard work. Apurva Agarwal 's success in managing conditions like PCOD, thyroid, and diabetes without medication has put her on the map as one of the most sought-after nutritionists in the industry.
Click here for the latest news from Bollywood, Hollywood, South Film Industry, Bhojpuri and TV world… Click here to join the Facebook Page, Twitter Page, YouTube page and Instagram of Bollywood Mascot !