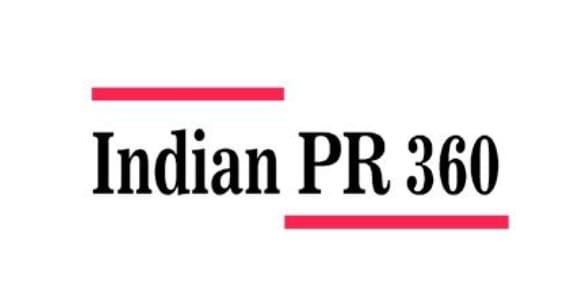 Mozammil Mumtaz – The man behind Indian PR360 promotes work-from-home for Better Performance and Productivity
We learned about hybrid work arrangements through the COVID-19 pandemic, which served as a model. It has helped us evolve during the pandemic and also helps us understand that some businesses, particularly those in the fields of digital marketing, communication, and public relations, can be operated from home.
According to Indian PR360, a renowned communication and engagement firm that has grown significantly during the pandemic, hybrid work arrangements have a number of advantages, including a rise in productivity and employee engagement. When given the option to work from home, employees frequently foster a more conducive and productive work environment. This could lead to greater motivation and job satisfaction, which would then lead to improved performance and productivity.
Mozammil Mumtaz the founder of Indian PR360 says, "An additional advantage of mixed work policies is improved staff retention. Long-term retention of employees is higher when they feel more connected to their coworkers and the corporate culture. Companies can build a more inclusive and varied workforce that can make better decisions and solve problems by allowing employees the choice to work from home."
In short, implementing work-from-home policies is a long-term strategy that can help businesses adjust to the changing demands of the modern workforce. By encouraging a more flexible and inclusive workplace, businesses can attract and retain top talent, boost productivity, improve retention, and align with ESG. Businesses must develop a work-from-home policy that is different from in-office policies and specifically catered to the needs of their workforce if they want to become more competitive in the global market. They must also make sure that their staff is aware of this policy.
One of the leading companies, Indian PR360, is increasing your brand's value and online exposure in order to help it grow. A group of senior, gifted, and knowledgeable media professionals can give your company a great start. They assist Indian business leaders in interacting with the public through safe, efficient, and brand-consistent media coverage in order to maximize visibility and cultural influence through both traditional and online media. Indian PR360 is the best choice for you if you want to integrate your PR and communications plan and gain exposure in national media.
A wide range of services, including public relations, influencer marketing, media relations, branding, digital marketing, commercial advertising, and more, are available from Indian PR360 for your brands. Mozammil Mumtaz, an entrepreneur from Bihar, is committed to turning Indian PR360, a Mumbai-based agency, into one of the best. The agency's primary target areas include businesses in the political, entertainment, and commercial sectors.
The news and informational website Dainik Bharat is run by Indian PR360. Because it is updated with a variety of current news and updates, the audience is kept informed and alert for the most recent information. Whether you are a startup or a large corporation, Indian PR360 will help you build the best digital presence at the most reasonable prices. Everyone uses a single click to search for the best services, so every business, according to Mozammil Mumtaz, should focus on enhancing its online presence.
Click here for the latest news from Bollywood, Hollywood, South Film Industry, Bhojpuri and TV world… Click here to join the Facebook Page, Twitter Page, YouTube page and Instagram of Bollywood Mascot !