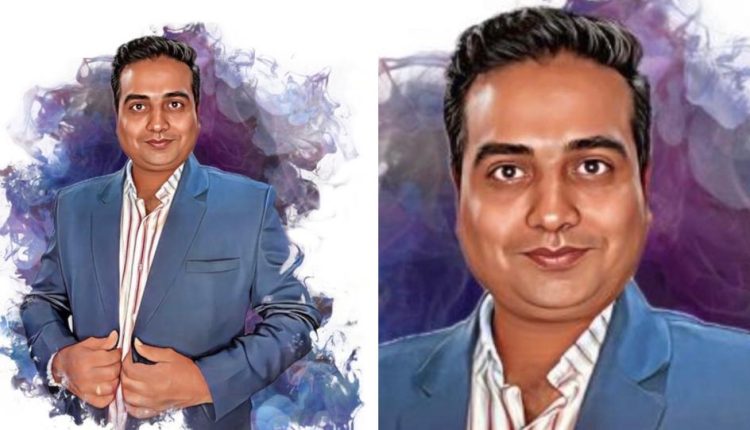 Mehul Bauva, Mumbai's Visionary Wedding Photographer, Elevating Timeless Moments and Aerial Mastery
In the dazzling world of photography, one name that stands out and has been making waves since 2005 is Mehul Bauva. With an artistic eye and passion for capturing love in its purest form, Mehul has cemented his position as an ace wedding photographer in Mumbai.
With an impressive journey that began with his first wedding photography project in 2005, Mehul Bauva's trajectory has been nothing short of remarkable. His unique approach to photography, focusing on reportage-style, has earned him accolades from couples and their families alike. By immortalizing candid moments and weaving them together to create a timeless narrative, Mehul has transformed the wedding photography experience for countless clients.
But Mehul's aspirations didn't stop there. He dared to dream bigger and ventured into the realm of aerial photography with his drone skills honed since 2013. From capturing breathtaking wedding moments from the skies to taking on diverse projects like pre-wedding shoots, commercial assignments, fashion campaigns, music albums, and even TV serials, Mehul's artistry knows no bounds.
In 2015, this talented photographer took a significant step in his career and founded his own photography company, Clicks Art Photography. Under his leadership, Clicks Art Photography has become a trusted name that provides a comprehensive range of services for various occasions. Whether it's a wedding, maternity shoot, fashion project, modeling portfolio, product photography, e-commerce imagery, or corporate events, Mehul and his team are dedicated to capturing the essence of every event.
Speaking about his journey, Mehul Bauva shares, "Photography is not just a profession for me; it's my way of connecting with people and telling their stories through images. Each wedding I cover, every moment I capture, is an opportunity to create something magical that will be cherished for generations."
Mehul's work has garnered praise not only from clients but also from industry peers and photography enthusiasts. He has been featured in various publications and exhibitions, elevating the standard of wedding photography and inspiring aspiring photographers to chase their passions relentlessly.
As he continues to push the boundaries of his craft, Mehul Bauva remains committed to his vision of providing timeless wedding moments to all his clients. With his lens, he aims to preserve the essence of love, joy, and celebration in a way that resonates with hearts for years to come.
Mehul Bauva is a Mumbai-based wedding photographer and founder of Clicks Art Photography. With over 18 years of experience in photography and mastery in drone flying, he has established himself as one of the most sought-after photographers in the industry.
Click here for the latest news from Bollywood, Hollywood, South Film Industry, Bhojpuri and TV world… Click here to join the Facebook Page, Twitter Page, YouTube page and Instagram of Bollywood Mascot !