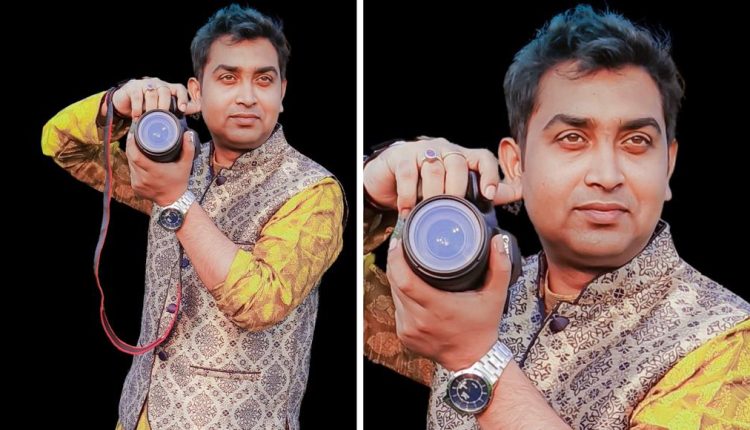 Jeet Biswas – The Unique Filmmaker and Fashion Photographer
Films have added a new meaning to life. Whether you need to catch a break from your hustle or learn something new, modern films have something for everyone. Moreso after all of us had similar experiences during the worldwide pandemic lockdown.
While people were struggling to have a normal life during the pandemic, Jeet Biswas experienced his share of atrocities. But his creative juices made him use his experiences to create a masterpiece.
Biswas is a celebrated filmmaker in the Bengali Film Industry known for his unique writing skills and pragmatic take on life. He distilled his lockdown life to squeeze out, what can be considered as one of the most relatable movies in the industry, 'Avimani'. This movie is all about the importance of family, bonds and communication, that almost everyone experienced during the lockdown.
Jeet Biswas, who was born in Kolkata, began his career as an actor, but his interest in cinema writing and direction made him a cultural pioneer. He has directed a slew of Bengali short films and music videos in a variety of genres. His viral album, "Priya Mora Jiya Mora," has received over 1.2 million views on YouTube. "Hangout Unlimited," one of his many short films, displays the various efforts of Bengali Cinema, making it a cinematic classic.
While following his passion as a career, Biswas also took it upon himself to aid other aspirants in their goals of working in the film industry. In January 2017, he established Jeet Motion Pictures Pvt Ltd. This cutting-edge production company handles all areas of film production. They have a pool of talented specialists who excel at a wide range of services, providing exceptional, on-time, and within budget deliveries. He also established the JMP Film Academy for Acting, Modeling and Photography. Under his tutelage, these aspiring artists undergo industry training, honing their creative abilities and learning how to approach life in this field.
Jeet Biswas is a talented photographer based in Kolkata, India. He specializes in capturing stunning portraits, landscapes, and street photography. With a keen eye for detail and a passion for the art of photography, Jeet has established himself as one of the leading photographers in the region.
Jeet Biswas' photographs are characterized by their vivid colors, unique compositions, and creative use of light and shadow. He often incorporates the natural beauty of the environment into his images, creating stunning visual narratives that transport the viewer to another world. His portraits are particularly noteworthy, as he has a rare ability to capture the essence and personality of his subjects.
Jeet Biswas has been featured in a number of publications and has won several awards for his photography. He is also a mentor and teacher, offering workshops and classes to aspiring photographers.
If you are looking for a talented and passionate photographer to capture your special moments or create unique visual content for your business, Jeet Biswas is an excellent choice. His portfolio showcases his versatility and skill, and he is sure to exceed your expectations with his creativity, professionalism, and attention to detail.
Click here for the latest news from Bollywood, Hollywood, South Film Industry, Bhojpuri and TV world… Click here to join the Facebook Page, Twitter Page, YouTube page and Instagram of Bollywood Mascot !