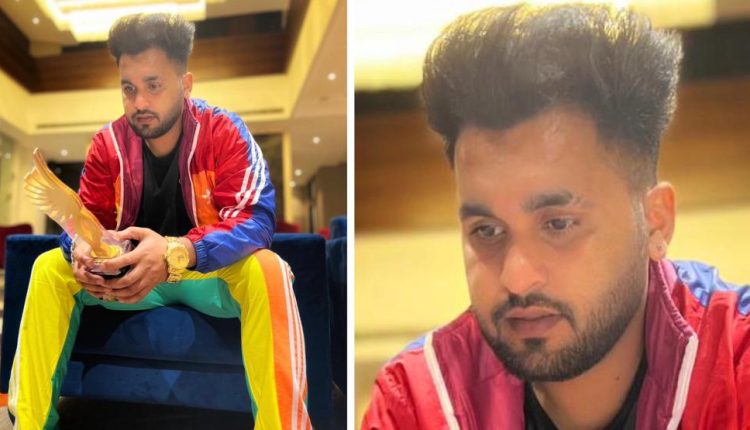 Gurbir Singh: The Rising Star Behind the Artistic Persona, Gurbir Gora
In the dynamic world of music, where talent knows no bounds, Gurbir Singh, known by his artist name Gurbir Gora, is making waves with his soulful compositions and captivating vocals. With a repertoire of 10-12 songs to his credit, Gurbir Gora has been steadily climbing the ladder of success, leaving an indelible mark on the music industry.
One of Gurbir Gora's standout tracks is the immensely popular "Laadli Dhee." This song, which he has single-handedly crafted as a singer, composer, and lyricist, has resonated deeply with audiences, garnering widespread acclaim. With its heartfelt lyrics and melodic composition, "Laadli Dhee" showcases Gurbir Gora's ability to create music that touches the soul. The brilliant music production for the track was handled by the talented Adrey, adding an extra layer of brilliance to the song.
The success of "Laadli Dhee" is evident from the overwhelming response it has received on social media platforms. Gurbir Gora's daily Instagram feed is flooded with over 500 reels featuring his song. Even months after its release, "Laadli Dhee" continues to trend, with a staggering count of 52k reels and counting. This demonstrates the enduring popularity and impact of Gurbir Gora's work, as it captivates listeners and resonates with their emotions.
Building on his previous successes, Gurbir Gora is now set to release his upcoming song, "Kehar Goriye." With his exceptional vocal prowess, Gurbir Gora is once again ready to enthrall audiences, this time with the talented Gurlej Akhtar as a featured artist. The song promises to be a musical masterpiece, showcasing Gurbir Gora's versatility as an artist.
Adding another layer of excellence to "Kehar Goriye" is the renowned writer Kinda Bhullar, known for his lyrical brilliance. The collaboration between Gurbir Gora, Gurlej Akhtar, and Kinda Bhullar is set to create a musical synergy that will captivate listeners and elevate their music experience.
Gurbir Gora's journey as an artist has been one of hard work, passion, and dedication. With each new song, he pushes the boundaries of his creativity, demonstrating his unwavering commitment to his craft. His ability to connect with listeners on an emotional level through his music has earned him a dedicated fan base that eagerly awaits each new release.
As Gurbir Gora continues to make his mark in the music industry, it is evident that he is a rising star to watch. With his unique artistic vision, exceptional talent, and a string of successful songs to his name, Gurbir Gora is poised to leave an indelible imprint on the world of music. Keep an eye out for his upcoming release, "Kehar Goriye," as Gurbir Gora continues to mesmerize audiences with his enchanting voice and soul-stirring compositions.
Click here for the latest news from Bollywood, Hollywood, South Film Industry, Bhojpuri and TV world… Click here to join the Facebook Page, Twitter Page, YouTube page and Instagram of Bollywood Mascot !