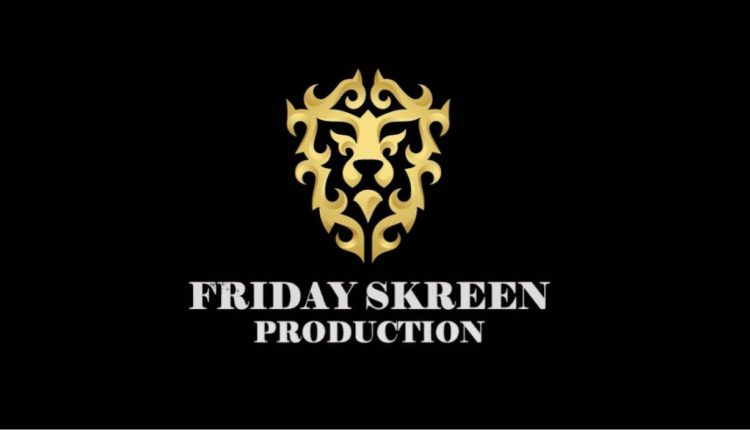 FRIDAYSKREEN PRODUCTION Unveils Captivating Animated Logo, Setting New Standards in the Film Industry
FRIDAYSKREEN PRODUCTION, the esteemed film production house owned by the renowned personality Vishal Saroye, has taken a bold step forward by introducing a mesmerizing animated logo that showcases their creative vision and commitment to excellence. This innovative addition to their brand identity is poised to set new standards in the film industry and captivate audiences worldwide.
The newly unveiled animated logo of FRIDAYSKREEN PRODUCTION is a testament to the company's unwavering dedication to visual storytelling and pushing the boundaries of creativity. Designed with meticulous attention to detail, the logo seamlessly blends striking visuals, dynamic motion, and captivating sound design to create an immersive and memorable experience.
Vishal Saroye, the visionary behind FRIDAYSKREEN PRODUCTION, expressed his excitement about the animated logo, stating, "Our animated logo represents the essence of our brand and reflects our commitment to delivering exceptional cinematic experiences. It embodies our passion for storytelling and our drive to create visually stunning and impactful content that resonates with audiences."
The unveiling of the animated logo marks an important milestone for FRIDAYSKREEN PRODUCTION, further establishing their reputation as a leading player in the film industry. This innovative branding initiative is poised to leave a lasting impression on viewers, setting the stage for the production house to embark on new and exciting projects.
The captivating visuals and seamless animation of the logo are a result of the collective efforts of FRIDAYSKREEN PRODUCTION's talented team of artists, animators, and designers. Their expertise and creativity have brought the logo to life, capturing the essence of the company's artistic vision and dedication to storytelling.
As FRIDAYSKREEN PRODUCTION continues to make its mark in the film industry, the animated logo serves as a symbol of their commitment to pushing creative boundaries, fostering innovation, and delivering unparalleled cinematic experiences.
Click here for the latest news from Bollywood, Hollywood, South Film Industry, Bhojpuri and TV world… Click here to join the Facebook Page, Twitter Page, YouTube page and Instagram of Bollywood Mascot !