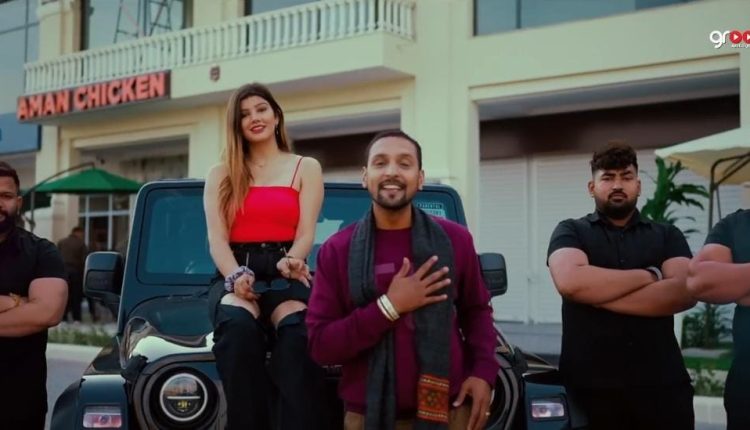 Chandigarh" Pop Song Directed by Surinder Jogia Surpasses 1.9 Million Views on YouTube under GrooveNexus Records
In a remarkable achievement, the recently released pop song "Chandigarh," directed by Surinder Jogia and presented by GrooveNexus Records, has crossed an astounding 1.9 million views on YouTube. The song has captivated audiences worldwide with its vibrant music, captivating visuals, and catchy lyrics.
Since its release, "Chandigarh" has been garnering immense popularity and has become a sensation among music lovers, particularly the younger generation. The song's fusion of modern pop and rap elements, combined with the soulful voice of Dilraj, has struck a chord with listeners, making it an instant hit.
Surinder Jogia's brilliant direction has brought the essence of Chandigarh's youth culture to life through the music video. The captivating visuals perfectly complement the energetic and lively vibe of the city, showcasing its iconic locations, fashion trends, and the dynamic spirit of its youth.
GrooveNexus Records, known for promoting talented artists and producing quality music, has yet again delivered a hit with "Chandigarh." The record label continues to be at the forefront of the music industry, presenting fresh and innovative tracks that resonate with the audience.
With "Chandigarh" crossing the impressive milestone of 1.9 million views on YouTube, it is evident that the song has struck a chord with fans across the globe. Its infectious beats and relatable lyrics have contributed to its widespread appeal and growing popularity.
Listeners have expressed their love and support for "Chandigarh" by sharing the song across various social media platforms. The song's success serves as a testament to the immense talent of the artists involved and their ability to create music that resonates with a wide audience.
As "Chandigarh" continues to gain traction and attract more views, it is expected to climb further on the music charts. The song's success is a testament to the power of collaboration between talented individuals in the music industry and the support of music enthusiasts worldwide.
GrooveNexus Records invites music lovers to join the millions of viewers who have already enjoyed the captivating music video of "Chandigarh" on YouTube. Don't miss out on this sensational pop track that has taken the music world by storm.
Click here for the latest news from Bollywood, Hollywood, South Film Industry, Bhojpuri and TV world… Click here to join the Facebook Page, Twitter Page, YouTube page and Instagram of Bollywood Mascot !