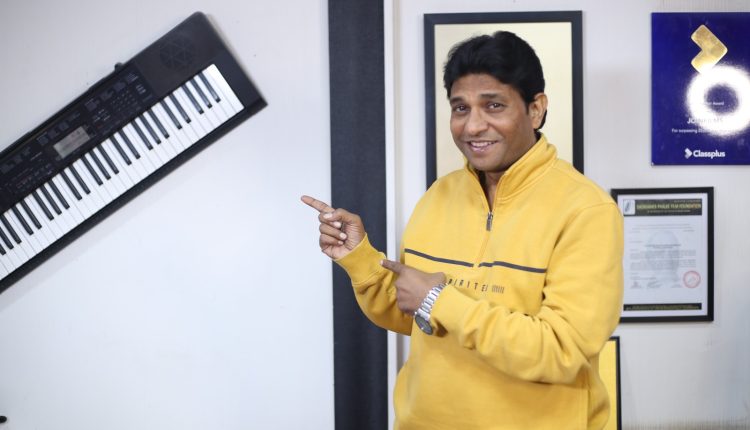 Award Winning Acting Guru Virendra Rathore has been trailblazer in the World of Acting Mentor
Unleashing Unique Techniques and Transforming Aspiring Actors' Journeys
In a bustling city known for its thriving film industry, one name stands out from the crowd of acting mentors. Virendra Rathore, a distinguished acting guru and industry veteran, has emerged as a trailblazer in his field, revolutionizing the way aspiring actors approach their craft. With his innovative techniques and unwavering dedication, Virendra Rathore has carved a niche for himself as an unparalleled mentor, setting him apart from the rest.
While many acting mentors follow traditional teaching methods, Virendra Rathore's approach is refreshingly different. Through his renowned JoinFilms Academy, he has introduced the groundbreaking "Switch On Switch Off" acting method, which has garnered immense acclaim and transformed the careers of countless actors.
What sets Virendra Rathore apart is his deep understanding of the intricacies of the film industry. Having experienced the ups and downs firsthand, he empathizes with the struggles and dreams of budding actors. Rathore's ability to connect with his students on a personal level, coupled with his extensive knowledge, creates an unparalleled learning environment.
Unlike other mentors, Virendra Rathore goes beyond the classroom. He understands that acting is not limited to technical skills alone but requires a holistic approach. Rathore guides his students not only in acting techniques but also in building self-confidence, developing emotional intelligence, and understanding the nuances of the industry. This comprehensive approach ensures that his students are well-prepared for the challenges that await them.
Virendra Rathore impact extends beyond the walls of his academy. Through his popular YouTube channel, "Join Films," which boasts an impressive 1.9 million subscribers, he shares valuable tips, advice, and industry insights with a global audience. His engaging videos serve as a beacon of inspiration for aspiring actors, providing them with the guidance they need to navigate the competitive world of cinema.
With his charismatic personality and unwavering passion, he has become a beacon of hope for newcomers in the film industry. His dedication to nurturing talent and shaping the future of Indian cinema is evident in the success stories of his students, many of whom have gone on to achieve remarkable feats in the industry.
Aspiring actors who have had the privilege of being mentored by Virendra Rathore consider themselves fortunate to learn from a mentor who challenges conventions and ignites their creative spark. With his unique approach, unwavering support, and unmatched expertise, Rathore continues to be a driving force behind the success of countless aspiring actors, ensuring that the future of Indian cinema shines brightly.
For those looking to embark on a transformative journey in the world of acting, Virendra Rathore's JoinFilms Academy is the ultimate destination. With his guidance and the revolutionary "Switch On Switch Off" acting method, aspiring actors can unlock their true potential and make their mark in the film industry.
Click here for the latest news from Bollywood, Hollywood, South Film Industry, Bhojpuri and TV world… Click here to join the Facebook Page, Twitter Page, YouTube page and Instagram of Bollywood Mascot !