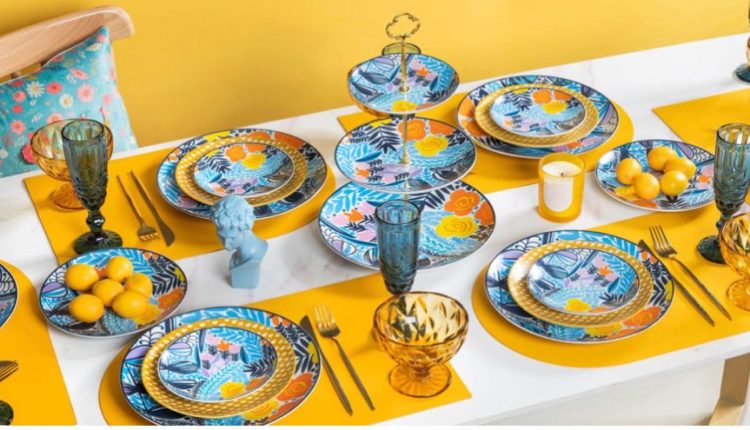 Add luxury to Your Dining Experience with Nestasia
Dining is an occasion to indulge in luxury, savour life's finest moments, and make enduring memories with family and friends. The choice of tableware plays an important role in creating the right atmosphere and mood for a magnificent dining experience. Discover the world of indulgent dinnerware with Nestasia's luxury dinner sets where style and functionality come together to give you a feast for the senses.
You can stun your guests with a fine dining experience at every party you host at your home with the elegant ceramic tableware line from Nestasia. Every meal turns into a special occasion with this collection's meticulous attention to detail, vibrant designs and colours. Their exquisite pieces like vintage glassware and designer dinner sets will elevate your culinary skills to new heights.
"The act of dining is more than just consuming food; it's an art, a celebration," said Aditi Murarka Agrawal, founder Nestasia. The essence of luxury dining is found in good food and fine presentation. Nestasia's premium dining and tableware easily fuses traditional beauty with contemporary designs and functionalities. Each item, from tasteful dinner plates to marble serving bowls exemplifies the brand's commitment to producing unforgettable dining experiences.
"Our exquisite dinnerware collection aims to enhance the dining experience by providing individuals with the means to create a stunning ambience that complements the flavours and aromas of their culinary skills," said co-founder Anurag Agrawal.
This Kolkata home décor brand brings an ideal line of products for every modern home with contemporary designs that fuse different cultures and practices. Their collections of dinnerware, serving plates, table linens and even napkin rings boast of modern vibes with clean silhouettes.
Some of the key features of their dinnerware collection are
Modern Playful Designs
You can move over the dainty floral tea cups for your next party and surprise your guests with the cute Pink Whale Tea Set which comes with a cute teapot, a tray, and a set of 4 ceramic tea cups.
For the days when you want to enjoy a sundowner with your friends, you can always find their pastel shade snack platters or ombre design dinner plates as an absolute match to your mood.
Variety of Wine Glasses to let your Hair Loose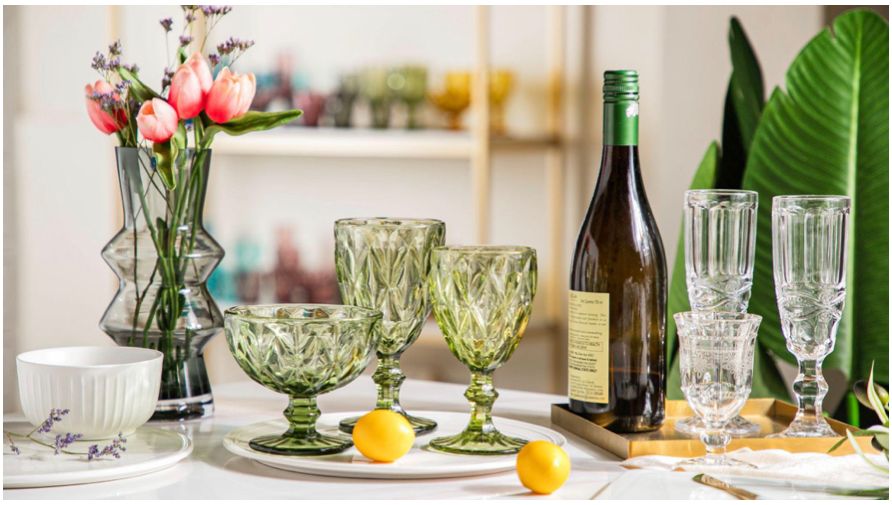 Who doesn't like a good time with friends over some wine and cheese? From Crystal Green Wine Glasses and Textured Champagne Glasses to a Wine Rack and a Cheese Board, you can be spoilt for choice at Nestasia.
Modern Beverage Dispensers
Want to turn your house party 'Pinterest-worthy'? Then including Vintage Textured Glass Water Dispensers is a great idea. From your fruit punches to any other beverages, these can turn the look of your table in no time.
Versatility
Nestasia's dinnerware collection provides a wide range of options to fit many cuisines and dining styles with its assortment of plates, bowls, glasses, table linens and silverware.
With a tasteful fusion of traditional and modern styles, Nestasia's dinnerware easily fits into a variety of dining contexts, from formal dinner parties to relaxed brunches. Each item by this home décor brand demonstrates the brand's dedication to enhancing your culinary journey's aesthetics and enjoyment.
Nestasia is the one-stop shop for turning your home into a haven of beauty and practicality, with their exquisitely handcrafted home décor items. From dinnerware to ceramic and metal planters, you can be spoilt for choice with their online collection. With its first physical store unveiled in Kolkata, the brand aims to provide a one-of-a-kind shopping experience to its customers.
"Through our wide range of products, Nestasia continues to engage the senses and improve lives with an unbroken focus on quality, design, and innovation", said Agarwal.
Click here for the latest news from Bollywood, Hollywood, South Film Industry, Bhojpuri and TV world… Click here to join the Facebook Page, Twitter Page, YouTube page and Instagram of Bollywood Mascot !