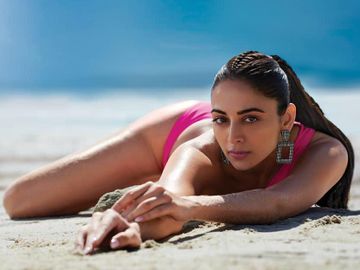 Zoya Afroz: Do you remember the cute little girl from Hum Saath-Saath Hain?
Everyone knows that the lead actor and actress play vital roles in movies, but the second reality is that in some films, kid actors and actresses end their lives by acting in a bad manner. There have been several kid actors in Bollywood who have carved out a special place in people's hearts by appearing in only one or two films. A child artist who played Neelam's daughter in the film 'Hum Saath Saath Hain,' released 21 years ago, did something similar.
This kid artist's name is Zoya Afroz, and she captivated people's hearts with her sweetness at the moment. Zoya has acted in a number of films, but she has undergone a significant transformation in recent years. She has matured into a stunning woman. Not only that, but she is well-known in the modelling world. Let us tell you a little bit about them.
Zoya, who portrayed Neelam's daughter in the film 'Hum Saath Saath Hain,' is now an adult. The unique aspect is that Zoya is currently making waves in the modelling world. Zoya is a supermodel and actress who constantly manages to surprise people by walking the runway.
Zoya, a Lucknow local, graduated from Mithi Bai College and went on to work in the modelling industry. She has competed in a number of beauty pageants so far. In addition, Zoya Ponds was the second runner-up in the Femina Miss India pageant.