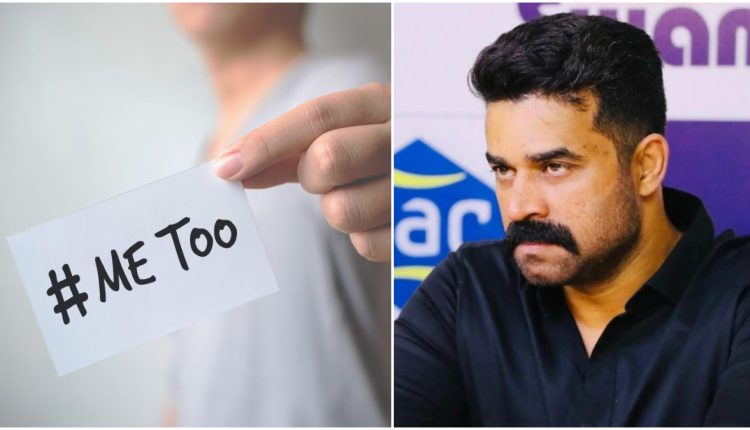 Vijay Babu, South Actor Accused Of Rape, Turmoil in the Malayalam Film Industry
In the Malayalam cinema business, Vijay Babu has a distinct persona. Vijay Babu, a producer, actor, and businessman, is in hot water right now. Rape charges have been filed against him. The complainant, a woman from Kozhikode, has levelled serious charges against him. The woman has accused him of raping in exchange for giving a role in the film.
Vijay Babu had physical intercourse with the complainant multiple times at his Ernakulam flat in exchange for obtaining her work in a movie, according to the complainant. On April 22, a complaint was filed against Vijay Babu. The police, however, have been unable to question him despite the fact that the complaint has been lodged for four days. Vijay Babu has been charged with rape and causing serious bodily damage. The case has been kept under wraps by the police.
Vijay Bahu Is Popular Name In Film Industry
Let us tell you that Vijay Babu is a well-known actor and producer. He has a long list of successful films to his credit. He also runs the Friday Film House production firm. He has indicated that he will be producing new films through this company. Vijay Babu's whereabouts have not been revealed by the police. The Malayalam film industry is in a state of fear as a result of this news.
The case Against Vijay Babu
In the meantime, numerous Malayalam actors have been accused of Me Too. The Justice Hema Commission report on women's exploitation in the film business has yet to be released by the government. The administration has stated that the report of the commission will not be made public since it contains personal information about individuals. The film industry has been loud in its criticism to the government, particularly the WCC. The government had ordered the establishment of an internal grievance cell to deal with the treatment of filmmaking as a profession.
Click here for the latest news from Bollywood, Hollywood, South Film Industry, Bhojpuri and TV worl.