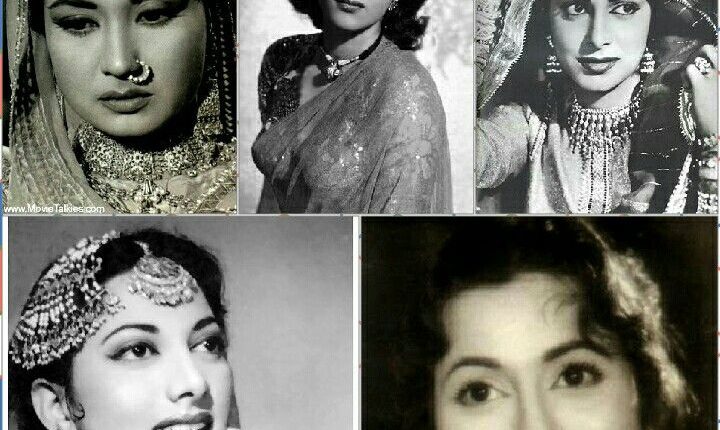 Top 5 Bollywood Actresses Who has Played Mother and Lover For The Same Male Actor
The film industry requires actors to play a variety of roles. We gonna let you know about those Top 5 Bollywood Actresses who have played mother and lover for the same actor in different films. In the film industry, actors have to perform these kind of role according to the demand of film makers. . In some cases, lovers, and in others, parents, play negative roles. But how bizarre it is to see the same actress in one film with an actor, then in another film as his mother, and finally as the actor's girlfriend. However, this has occurred numerous times in Bollywood. There are numerous women in Hindi cinema who have gone from girlfriend to mother in a short period of time by their looks. Let us have look at those actresses given below.
Rakhi Gulzar and Amitabh Bachchan have also played mother-son and lovers roles on cinema. Rakhi starred alongside Amitabh Bachchan in the films 'Kabhi Kabhie,' 'Kasme Vaade,' 'Barsaat Ki Ek Raat,' and 'Trishul,' and she also played Amitabh's mother in 'Shakti.' In the film, Dilip Kumar played Amitabh Bachchan's father.
Sharmila Tagore is also one of top 5 Bollywood actresses who captivated people's hearts with her best performance, has also featured in both roles alongside Amitabh Bachchan. Sharmila Tagore portrayed Amitabh Bachchan's wife in the 1973 film Faraar, and her mother in the 1982 film Desh Premi.
Waheeda Rehman has also played Amitabh Bachchan's mother in several films. Some examples include Trishul, Namak Halal, and Coolie. Waheeda Rehman has previously played Amitabh Bachchan's girlfriend in the 1976 films Kabhi Kabhie and Adalat. Waheeda was 38 years old at the time of Kabhi Kabhie, and Amitabh was 34.
In the legendary film Mother India, the 28-year-old Nargis played Sunil Dutt and Rajendra Kumar's mother. Nargis and both of them were the same age. Sunil Dutt and Nargis later married. In the 1964 film Yaadein, Nargis Dutt played his wife.
Sridevi is also one of those top 5 Bollywood actresses who has played mother and lover to the same actor. Moondru Mudichu was released in Telugu in 1976. In this film, 13-year-old Sridevi portrayed the part of Rajinikanth's stepmother, played by 26-year-old Rajinikanth. Then, in the 1989 Bollywood film Chaalbaaz, Sridevi featured with 39-year-old Rajinikanth as his girlfriend.
In Bollywood, Still there are so many stars who have played these types of roles. The real life brothers Salman Khan and Arbaaz Khan played Brother-In-Laws (Jeeja-Saala) in film Pyaar Kiya Toh Darna Kya.
Click here for the latest news from Bollywood, Hollywood, South Film Industry, Bhojpuri and TV world
Also Read: