Tiger 3 Movie: Release Date, Trailer, Star Cast, Story, and more
Tiger 3 is an upcoming action-packed thriller in the Hindi film industry, directed by Maneesh Sharma and produced by Aditya Chopra. The movie features Salman Khan, Katrina Kaif, and Emraan Hashmi in lead roles. Serving as the fifth installment in the YRF Spy Universe, it acts as a sequel to the successful Tiger Zinda Hai (2017). Notably, Tiger 3 holds the distinction of being the costliest venture undertaken by Yash Raj Films, with an estimated budget ranging from ₹200 to 225 crore.
Tiger 3 Release Date
Salman Khan has a dual treat in store, with Tiger 3 confirmed for an Eid release on November 10, 2023, and Kabhi Eid Kabhi Diwali hitting screens even sooner in 2023. Portraying the character of Indian operative Avinash Singh 'Tiger' Rathore, Khan finds himself smitten with Zoya Humaimi, a Pakistani undercover agent. The snapshots from the movie showcase this intriguing spy-thriller narrative, with Khan's character navigating through intricate alliances and heartfelt emotions.
Tiger 3 Movie Details
| Movie Name | Tiger 3 |
| --- | --- |
| Streaming Partner | Amazon Prime Video |
| Release Date | 10 November 2023 |
| Director | Maneesh Sharma |
| Article Category | Entertainment |
| Starring (Cast) | Salman Khan, Katrina Kaif, Emraan Hashmi, Ranvir Shorey, Shahrukh Khan, Vishal Jethwa |
| Writers | Aditya Chopra, Neelesh Misra, Shridhar Raghavan |
| Language | Hindi, Tamil & Telugu |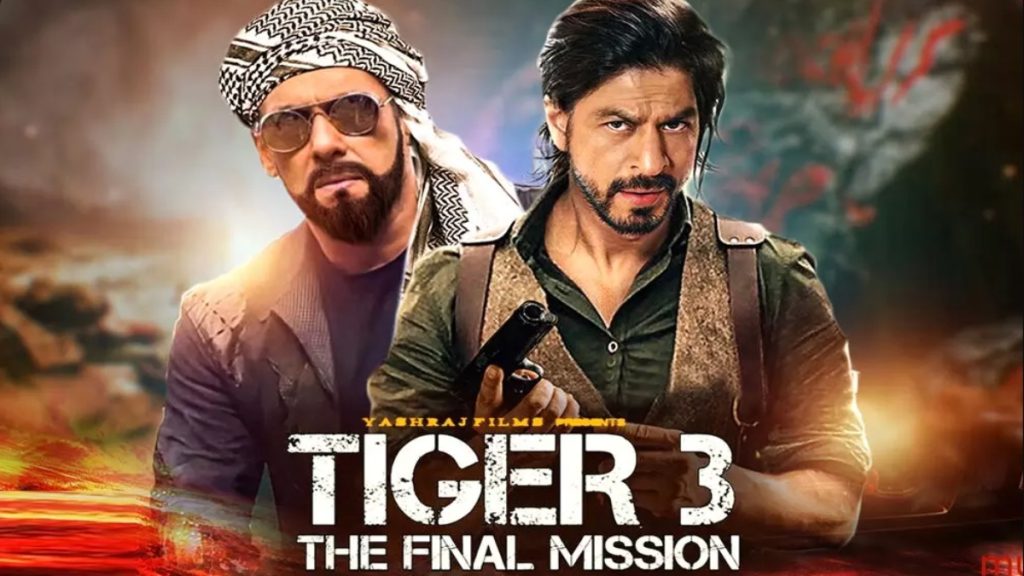 Tiger 3 Full Story
Salman Khan, a prominent figure in the Hindi film industry, has revealed the much-anticipated announcement date for the third installment of the immensely successful Tiger film franchise. The countdown to April 21st, 2023, has begun, as Khan has marked this date for the grand unveiling of Tiger 3. The cinematic venture holds a special place for fans, starring the charismatic Salman Khan alongside Katrina Kaif. It follows the trailblazing footsteps of its predecessors, Ek Tha Tiger and Tiger Zinda Hai, which have captivated audiences with their gripping narratives and high-octane action.
Within this intriguing espionage tale, Khan assumes the role of Avinash Singh 'Tiger' Rathore, an Indian secret agent. A unique twist in the plot occurs as he finds himself irresistibly drawn to Zoya Humaimi, a Pakistani covert operative, adding a layer of complexity to the story.
Salman Khan's announcement holds additional significance, coinciding with Independence Day, which commemorates the ten-year milestone since the release of the action-packed spy thriller Ek Tha Tiger. Through his social media platforms, Khan shared this exciting update, accompanied by a compelling video montage featuring snippets from the franchise's first two installments.
The culmination of this captivating journey is set for November 10, 2023, when the third chapter of the Tiger franchise will be officially unveiled, promising another exhilarating cinematic experience for enthusiasts of thrilling espionage narratives and Salman Khan's magnetic on-screen presence.
Tiger 3 Star Cast
Main Lead (Male)
Salman Khan
Main Lead (Female)
Katrina Kaif
Supporting Characters
Emraan Hashmi
Ranvir Shorey
Shahrukh Khan
Vishal Jethwa
Tiger 3 Movie Trailer
Initially Tiger 3 was intended for a theatrical debut on the festive occasion of Eid al-Fitr on April 21, 2023, the movie's release was rescheduled. This decision was revealed in October 2022, with the new release date aligned with the celebratory event of Diwali on November 10, 2023. Additionally, the film's scope will extend as it undergoes dubbing and subsequent release in the Tamil and Telugu languages, broadening its accessibility and appeal.