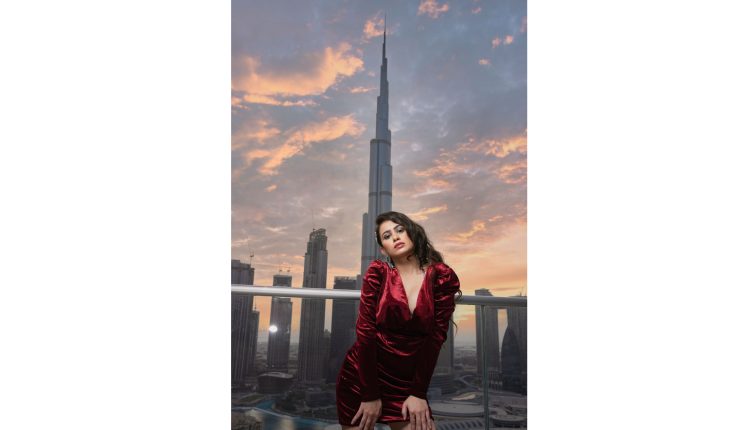 Sweksha Singh Explains the Latest Trend in The Fashion Industry
Born and brought up in Bihar, Sweksha Singh is a model and fashion influencer who has won many awards and have a list of achievements. Fashion plays a major role in human life. we all are somehow connected to fashion. So here are some of the secret trends suggested by Sweksha Singh that will help you to add more stars to your fashion routine and also help you to save a lot of time and money.
We all know how this pandemic has affected our life. it is one of the most prominent topics of today's time, and how it impacted our wardrobes. With people working from home, formals have taken a step down on the trend ladder and comfort has become everyone's priority. Talking about the same, Sweksha Singh quoted, "While remote work or hybrid working is an option, comfort is in, and back-breaking styles are out. The designers or fashion houses should launch a new category called "work from home wear" as it will bring out the present need".
Sweksha Singh About Fashion Industry
When talking about styles that are making a statement in the fashion industry, Sweksha Singh put first the Cottage core. According to her, cottage core is filling the aesthetics. From the nubby knits and homespun charm detailing to peter pan collars and embroidery, the cottage core trend makes for the perfect romantic aesthetic for any occasion. It is getting mentioned far more than any other aesthetic we could find. This style of your dreamy outfit is gaining so much traction that the trend fascinatingly culminated in influencing Taylor Swift's Folklore Album. So, if you are looking to become a show stealer, a cottage core dress is all you need.
Sweksha Singh further talked about her love for the recent trends in the fashion industry. Some of the trends that Sweksha Singh emphasizes for every woman to have in her wardrobe include:
• Puffed Sleeves: be it a dress or a blouse, puffed Sleeves really catch the attention and make you look stunning.
• Colour Blocking: Wearing two vibrant colour together not only adds a style statement but also boosts your confidence level to the hype.
• Bralettes: These are not just sexy but can be styled with a saree, a co-ord set, skirts, shrugs and so much more.
• Oversized pants: In summers, they are your best friend. Styling these pants with a casual shirt or a baggy T-shirt and tiny hoops is one of the most comfortable yet stylish outfits.
• Thigh high boots: These are a must-have for every woman out there. Pair them up with jeans, shorts, skirts, etc. and you already have all eyes on you. They are not just bold but also flexible to be worn in any season.
• Tiger Prints: One of the most popular prints on the runaway is the tiger print. It has been in trend for a really long time and is not seeming to fade off. Not just clothing, but a tiger print handbag can give you the edge you deserve.
• Cropped cardigans: These are not just cute but aesthetic too. You can wear it to a movie, shopping, or even a date night. They won't disappoint you.
• Maxie's: Summer and beaches favorite are the maxi dresses. With the long length, they give the illusion of a taller height and make you look slimmer.
• Slash belt dresses: One of my personal favorites is a belted dress. Wear a blazer as a dress and a belt is all the accessories you need. A belt stitched around the waist also only enhances your curves but also keeps your posture correct.
• Lastly and most importantly, minimal jewelry can never make you look wrong. A single pendant neckless, or a watch can add extra grace to your overall look. And a smile can go all the way.
Click here for the latest news from Bollywood, Hollywood, South Film Industry, Bhojpuri and TV world… Click here to join the Facebook Page, Twitter Page, YouTube page and Instagram of Bollywood Mascot !