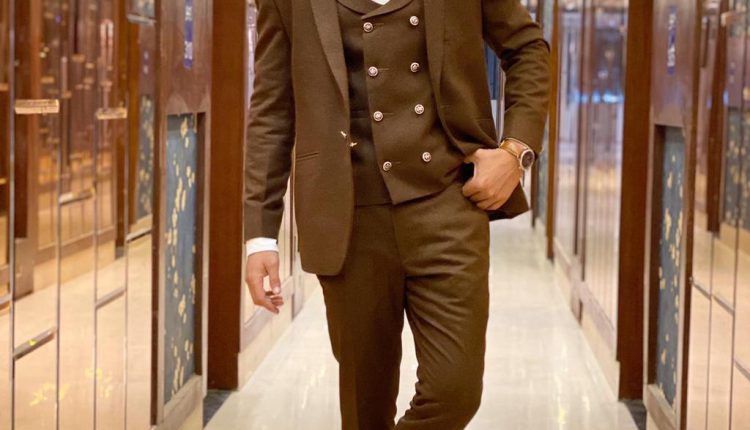 Small Step Every Day by Priyesh Shrimal
If we look around there are so many options and opportunities in the world for careers and life,but PRIYESH SHRIMAL from INDORE fixed his mind to become an artist because being an artist is his passion. He love being able to be artistic and creative. As we all know that PRIYESH SHRIMAL is an absolutely dashing personality, who look up to him. He was born on March 03,1991 in Indore. He has so much potential in hisself to fullfill his hobbies like dancing, listening music, travelling, acting etc. In the beginning of his career as an artist he faced lot of ups and downs. He gave thousands of auditions and faced hundreds of rejections, but he was not ready to go back home hopelessly. He illustrated that in this industry everything looks so beautiful and charming from outside,but the reality is far away from your imagination.
Priyesh believes that honesty and impulsiveness that has been in calculated in him, since childhood it has helped him always. "Yes these traits have supported me throughout my journey. Though life and people in the industry have been kind to me and assists me but being a small town guy with no TV or film background was surely challenging. I have never shied from asking is I don't know a thing, be it acting or dancing. That's the major reason I went ahead in my journey. If we will through our focus on his current projects, he says that recently he is working for ' FASHION TV ' and controlling the whole FTV school of Modelling, Grooming, Fashion Desiging in Indore. As he told it is India's first fashion school in Indore.
Let's just go once in flashbacks of his journey. He started his career as an artist in serial Dil Dosti Dance on channel [V], Dance Indian Dance 3, Indian's Dancing Superstar and also done ad films such as FOOD PANDA, SUBWAY TVC and many more. He also have a theatre experience and have highly amazing hold in comedy as we all already aware.
If we will talk about his education, then at this also he made his parents proud all the time. He was an extremely sincere child in his school. He always love to participate in competitions, and never came without any reward at home. He has done BBA and MBA(PGDM) from Renaissance College of Indore with flying result. He said being an outsider with great talent Kunwar Amar Sir and Swapnil Kothari Sir encourages at every stepfoot of my life Swapnil sir and Kunwar Amar sir are my teachers and family.
Well like others , he loves travelling extremely. He inspire us by saying that travel gives you knowledge like nothing else. You meet people with their own distinct behaviour which we try to bring on to stage. You see a leaf fall from the tree and you replicate that in your dance moves. So in a sense, I am a thief- I take inspiration from people without they realising," he quips. Fame for Priyesh is secondary as artists should remain true to their art " Fame is devil, but art is an angel". Fame will come and go, but art will stick with you till you last breath. At last, one should always come up with your originality in this artificial world.