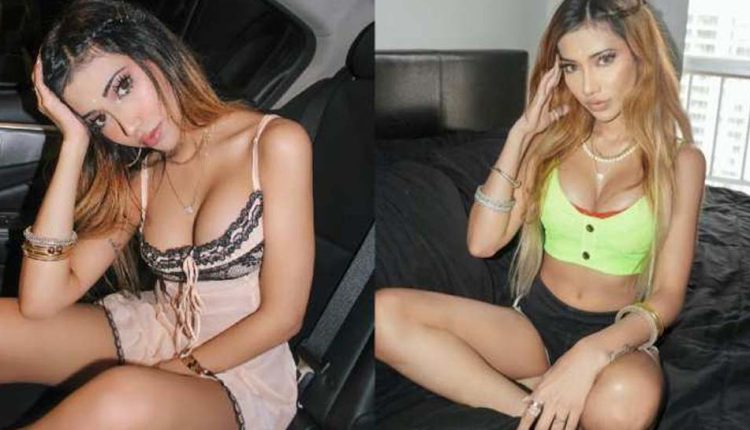 Sakshi Chopra: Great Grand Daughter of Ramanand Sagar Came in Hot Look
Sakshi, the great-granddaughter of renowned filmmaker Ramanand Sagar, is constantly in the spotlight for various reasons. Her photos and videos continue to make the rounds on social media. Sakshi has recently released a new shot in which her striking style is definitely noticeable. This photo of her has escalated the internet's temperature.
Barbie doll of Sakshi Chopra Sakshi Chopra, the great-granddaughter of famous Ramanand Sagar, is known for her boldness in mythological serials such as Ramayana, Sri Krishna, and Luv Kush. Every day, her glamorous photos go viral on social media. Her very bold pictures are seen on Sakshi's Instagram account. She remains in the headlines every day due to her boldness. (Photo Credits: Instagram @sakshichopraa)
Sakshi is wearing a black bralette in the photo. She's dressed in a coat over a bralette with open buttons. After seeing her style, her fans have gone insane. She took a selfie wearing this outfit and posted it to her Instagram account, which has gone viral. In the photo, Sakshi's style may be seen. Sakshi's striking style is being praised by fans in the comments section.