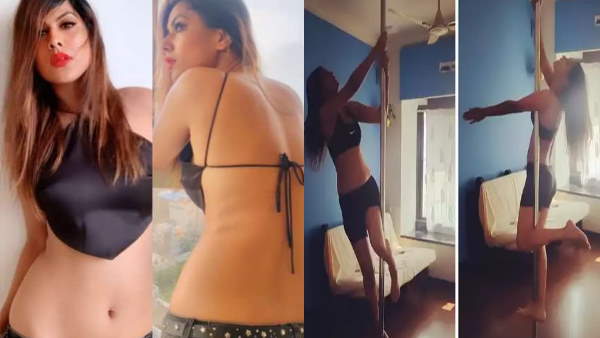 Nia Sharma got trolled by sharing the pole dance video on her Instagram
Nia Sharma, a TV actress, is often in the headlines for her videos and photos. Nia Sharma, who has always caused a sensation on social media with her daring and elegant style, has millions of followers who are enamoured with her appearance and follow her every move. On social media, a video of Nia has surfaced. Nia posted this video of herself on her Instagram account, in which she can be seen doing some incredible dancing.
This video has gotten varied comments from Nia. While some people are complimenting her and urging her not to dance, others are trolling her and advising her not to dance. 'You are great,' one person said in response to Nia's video. Excellent.' 'Wonderful job,' wrote another. You must complete level 10.
Some people are criticising Nia's dancing abilities while commenting on her video. 'Be careful, your bones will break if you fall,' warned one commenter. 'Not looking good at all,' wrote another. There are trolls to be found. However, the actress has already stated that she is no longer bothered by trolls.
Let me tell you about Nia's latest music video, 'Phoonk Le,' which has been widely publicised. Nia's bright and bold style can be noticed in the music video, which has received a lot of positive feedback from her fans. Nia is causing alarm among fans through music videos, after causing a disturbance on television.