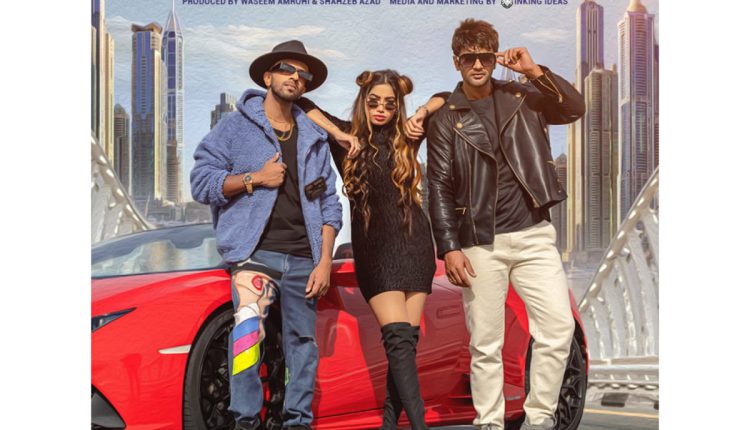 Meri Bandi: Khushboo Khan and Nishant Malkhani song coming on 1st March 2022
Khushboo Khan and Nishant Malkhani have recently treated fans with their new poster look. The poster is for an international music video called Meri Bandi. It is slated to release on a YouTube channel Brown Pitch. So if you noticed the poster, then there is line after the title 'Meri Bandi' and the line is 'Aa Rahi Hai'. So yes, Nishant Malkhani saying to his fans about Khushboo Khan that his bandi (girlfriend) is coming to the audience with the party taste song as it is looking by the poster.
This poster has garnered major hype and is fueling the anticipation of the fans. In the poster, you can see the duo posing confidently amidst the splendour of Dubai. The song is releasing worldwide on 1st March 2022. Both of them decked up in vibrant coloured apparel and ramping up their style with sleek sun-glasses. Check out the picture !
Coming to the music credits, the video has been directed by Ramji Gulati, the singer is Goldie, and Waseem Amrohi & Shahzeb Azad are the producers. On the work front, both Khushboo Khan and Nishant Malkhani are tied up with music videos. Movies and international collaborations are also in the pipeline. Our eyes are glued to this poster, and we're sure that the wait will be worth it!